Items 1 to 1 of 1 on page 1 of 1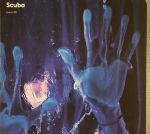 Digitaline/Patrick Cowley - "Astronauten/Uhura"

Dense & Pika/DXC/Justin Cudmore - "Crackling/Qua Dem Crystal (Mike Servito 730 Reshape)"

Nathan Melja/G-ManDonato Dozzy & Exercise One/Dense & Pika - "Make Rekkurds/Fuchsia/People Of Paprika/Mooger Fooger"

Regis & Antonym/Blursome - "Simple Radical Practice/Night"

Ben Klock/Carl Craig - "Point Blank/Demented Drums"

Miss Fitz/Alleged Witches - "Menternal (Villalobos In The Pipe mix)/One Skilled In The Black Arts"

Isaac Reuben/Eric Cloutier - "Sas1711/Palimpsest"

Eric Cloutier/DXC - "Palimpsest/Sau Sac"

Kamera/Pearson Sound - "Consignia (Truncate remix)/XLB"

Donato Dozzy/Glaskin - "Quadra Sette/Ultra Deep Field"

Taylor Deupree/Surgeon & James Ruskin - "Untitled (Marco Shuttle Solar Reshape)/Sound Pressure Part 3"

Isaac Reuben - "Echo Pulse"

Literon/Markus Suckut - "Freak Funktion/Symbiosis"

Tallmen785 - "Gear Shift"

Sciahri/DXC - "AmbiguityRang Dong"

Tessela/Wrecking Project/Gunnar Haslam - "With Patsy/S-Sonics/Overcomplete"

Scuba/Stenny - "Protean/Consumer's Tool"

Jonas Friedlich/Kloves - "Praise Your Name/Eksibit"

Kuf/Les Gammas/Midland/Patrick Cowley - "Konflikt/Guauanco (The Cinematic Orchestra remix)/Decompression Suite/Uhura"
Review: Given that Scuba was officially the last DJ to play at Fabric before the club's controversial closure, it seems rather fitting that he's the first DJ to contribute to their lauded mix series since then. As if keen to celebrate the Farringdon venue's legendary status, he's pulled out all the stops, creating an inspired musical journey created using snippets of no less than 42 tracks. Scuffed, lo-fi techno grooves, warped bass music sounds, feverish African rhythms and throbbing electronics bob in and out of the mix, with Scuba effectively creating entirely new tracks by blending elements of tracks and remixes from the likes of Ricardo Villalobos, Pearson Sound, Patrick Cowley, Cinematic Orchestra, Ben Klock and Donato Dozzy. It's hugely impressive, all told, and amongst the Hotflush producer's best work.
…

Read more
Items 1 to 1 of 1 on page 1 of 1