Items 1 to 3 of 3 on page 1 of 1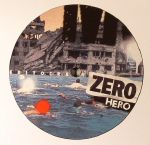 Cat: LIB 06. Rel: 20 Jun 17
Techno
The Cosmic Playground (6:08)

Surviving The Transition (5:12)

Metro Riding (7:30)

Games Within Games (6:07)

The Abyss (6:08)

Breaking The Code (5:16)

Data Ram (5:29)

Space & Time (6:20)
Review: Italian expats Yoshi and Sbri run the Libertine imprint out of Berlin and the party of the same name, held down at the iconic Jannowitzbrucke district. Their label brings a renewed focus to often overlooked or even forgotten producers of the vintage techno realm, having previously shone the spotlight on legends such as Justin Morgan aka Ruseden, Ann Arbor's Andy Crosby aka Spesimen of (Infocalypse Records) and Miami electro-bass underdog Gosub. Their attention now focuses on one Scott Edward Hodgson, a London based producer highly active throughout the '90's on his on Beau Monde imprint, in addition to running Out Of Orbit: a sublabel of the legendary Roman imprint ACV, which was operated by the legendary Leo Anibaldi and Robert Armani. Expressive rhythm patterns, otherworldly synth textures plus certain suspense and a distinct aesthetic overall: which is absolutely timeless.
…

Read more
$25.51
SAVE 25%
in stock
$19.14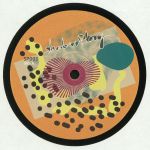 Cat: SP 003L. Rel: 23 Jan 18
Techno
Scott Edward - "Access Activist" (5:52)

Scott Edward - "All Is Lost" (6:32)

Ultra Modern Art - "In Microcosm" (5:58)

Ultra Modern Art - "Brave New World" (5:13)
Review: Proper old school Detroit-style techno here, the type that calls to mind first wave innovators such as Model 500, Derrick May and 3MB courtesy of Scott Edward Hodgson. The UK producer came up in the early '90s a few years after the aforementioned, releasing some soulful Motor City inspired jams via his cult Beau Monde and Out Of Orbit imprints. The releases fetch exorbitant prices on the second hand market, but thanks to Berlin's Libertine and now Le Loup's Shadowplay imprint: here we have some unearthed sleeper classics. On the A side the funked up hi-tech soul of "Access Activists" represents a true zeitgeist of early techno that's really hard to reproduce these days - try getting a groove like this out of your AIRA, kid! On the flip are two tracks from Hodgson's other known alias Ultra Modern Art. The uplifting flavour of "In Microcosm" calls to mind similar anthems of the day like "Nude Photo" or any remix by Atkins under his 'Magic Juan' alias. By contrast, the deep and introspective acid of "Brave New World" offers up something a bit more serious and contemplative. Mind blowing stuff! Hodgson is still active to this day and runs the Art Edit imprint / studio, out of Bath in Somerset.
…

Read more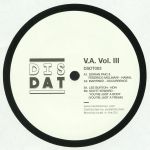 Cat: DISDAT 003. Rel: 19 Oct 17
Minimal/Tech House
Dorian Paic & Frederico Molinari - "Hamal" (6:36)

Martinez - "Occurrence" (6:19)

Lee Burton - "NDN" (6:43)

Scott Edward - "You're Just A Body (You're Just A Freak)" (7:11)
Review: For the third volume in their multi-artist 12" series, DisDat has assembled a strong selection of tracks penned by a string of experienced producers. Dorian Paic and Frederico Molinari join forces on opener "Hamal", lacing tight stabs, wonky electronics and pitched-down vocal samples over a lolloping, low-slung tech-house groove. Martinez opts for a tougher, kick-drum driven groove on the similarly skewed late night throb of "Occurrence", before Lee Burton flips the script via the wonderfully deep and evocative "NDN", where dreamy chord sequences and tumbling, Motor City melodies wrap themselves around broken house beats and an acid-fired synth bassline. Finally, Scott Edward joins the dots between spacey tech-house and rubbery U.S deep house on the elastic "Your Just A Body (Your Just A Freak)" [sic].
…

Read more
Items 1 to 3 of 3 on page 1 of 1