Items 1 to 3 of 3 on page 1 of 1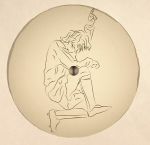 Cat: PANEA 001. Rel: 01 Jul 16
Minimal/Tech House
Gustavo Cardenas & Dirty Lemon - "On The Basis"

Pepe Villalba - "Earthbreak" (6:10)

Primary Perception - "Voicing" (6:51)

Saverio Celestri - "November Sun" (7:08)
Review: New Berlin imprint Panea is a concept based on sharing the passion for music and "to provide talented musicians, DJs and producers with valuable opportunities." More power to them we say! They're definitely off to a good start when you consider they've recruited a couple of the Slow Life alumni, namely Pepe Villalba; who provides the dusty and broken groove of "Earthbreak" and of course Saverio Celestri with the hypnotic lo-tech soul of "November Sun". Elsewhere, there's other fine grooves by Gustavo Cardenas & Dirty Lemon with the rolling hypno-groove of "On The Basis" and Primary Perception with another lovely excursion in broken beat deep house on "Voicing".
…

Read more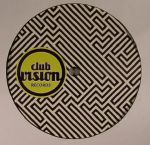 Cat: CV 001. Rel: 18 Jan 17
Techno
My Mental Madness (6:30)

Chromoscope (6:34)

Megallanic Cloud (6:58)
Review: Italian in Berlin Saverio Celestri returns with more minimal electro that has seen him receive many accolades of late with releases on labels such as Slow Life and Batti Batti. "My Mantal Madenss" sees him work the signature boom and snap of an 808 beneath the metallic bleeps of FM synthesis and gloomy analogue pads. "Chromoscope" goes for something more fierce and breakneck, utilizing the same elements of the previous track into something more lively and reminiscent of early Dopplereffekt or Ultradyne. With that in mind, the final track on the flip entitled "Megallanic Cloud" continues on with some early Detroit aesthetics as well, channeling the spirit of early Model 500 rather impressively.
…

Read more
Cat: BBR 10. Rel: 16 Nov 15
Deep House
Saverio Celestri - "Detroit Feeling" (7:44)

Jordan - "Device" (5:44)

Dan Mela - "Tenuta Ken" (feat Stefano Calzolari) (10:09)
Review: Ten releases it is now for Batti Batti Records and to mark this milestone we are delighted to present the second in our Atmospheres series. Featuring once again artists old and new to the label, the EP very much takes its cue from the spirit of the first Atmospheres release.
A
Young Berlin-based Italian producer Saverio Celestri, who shined on BBR05, the Crossover EP, sets the tone beautifully with the haunting and emotionally-charged Detroit Feeling. Having previously collaborated with Fred P for Deep Explorer, Brooklyn-based artist Jordan (Finale Sessions/Ornate) debuts alone here for us with the wonderfully dark, twitchy and yet persistently funky, Device.
A
Another Batti Batti newcomer, the vastly-experienced Dan Mela, rounds off proceedings with the stunning 10-minute tour de force that is Tenuta Ken (featuring acclaimed Italian jazz pianist Stefano Calzolari), which showcases to perfection the producer's passion for soul, funk and jazz.
A
…

Read more
Items 1 to 3 of 3 on page 1 of 1