Items 1 to 2 of 2 on page 1 of 1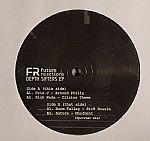 Cat: FR 001. Rel: 29 Sep 14
Deep House
Chris J - "Around Philly"

Rick Wade - "Clizias Theme"

Norm Talley - "Str8 Housin'"

Satore - "Moodment" (Upstreet mix)
Review: Drawing on the tradition of true, soulful deep house music, Future Reactions serves to carry the torch first lit by the likes of Larry Heard and picked up by heads such as Fred P and Patrice Scott. Chris J clearly feels this with the pitch-perfect harmony of "Around Philly", all wistful chords and warm square wave bass wrapped around a chunky beat. Rick Wade is already a proven master of the style, and "Clizias Theme" finds him drawing on his disco side for a sweet-natured and peppy groover. Norm Talley meanwhile brings a little bit of Motor City heat to the party with the heavy mood of "Str8 Housin'", and then Satore whips up an energized vibe with his "Upstreet Mix" of "Moodment".
…

Read more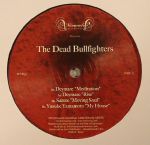 Cat: MND 33. Rel: 25 Jan 16
Deep House
Deymare - Meditation (6:21)

Deymare - Rise (4:19)

Satore - Moving Soul (6:30)

Yusuke Yamamoto - My House (5:00)
Review: We welcome our 2nd part of the 90's House Collection series, on this amazing EP we find 3 rare and hard to find tracks, on the A side we have unreleased track by "Sanjay" which is Kings of Tomorrow from the early days, this is a pure floor killer, on to A2 , we have one of the most respected garage artists from the 90's Eddie Perez, with his Mentalinstrum dub of Keith Sibley's track, Stand By Me & finally the EP is rounded of with the legend that is Donnell Rush, the Redawg's Outhere Alternate Mix is a classic i its own and right and very hard to find.
…

Read more
Played by:
Owen Jay (Batti Batti / Gauss )
,
Tomi Chair
,
OdDio
,
Ernie (Minuendo Recordings)
,
TiTo (Troubled Kids Records)
,
Marc Cotterell (Plastik People)
,
Rai Scott (Inner Shift Music)
,
Monsieur Cedric (Serie Limitee)
,
Jesus Gonsev
,
Lady Blacktronika
,
Petko / Soul Print Recordings
,
Djs: Most Charted - Deep House
,
Anaxander
,
25 Places
,
Titonton Duvante (Residual)
,
DJP
…

Read more
Items 1 to 2 of 2 on page 1 of 1