Artists
Items 1 to 3 of 3 on page 1 of 1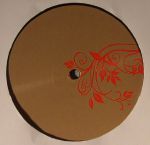 Tribute
(12" in hand-stamped sleeve)
Cat: ORN 037. Rel: 17 Aug 15
Deep House
Tribute (original) (11:38)

Tribute (DJ Jus Ed Deep Sleep remix) (7:42)

Tribute (disco version) (4:55)
Review: The bond between Sascha Dive and fellow German operation Ornaments Music dates back to 2008 when the Deep Vibes boss put out the Deepest America 12". His love for the original US deep house sound remains unabated on this new 12" for Ornaments, Tribute, with the title track notable for some deft sampling of cult Detroit DJ The Electrifying Mojo. Around his legendary tones, Dive crafts a bone shaking house groove with chords positively dripping with emotion. Bust out the B side and Underground Quality's Jus Ed lays down a killer phased out Deep Sleep remix of the track whilst Dive adds his own filter heavy Disco version. A fine 12".
…

Read more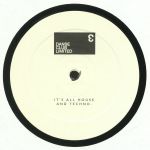 Cat: DCL 003. Rel: 22 Jan 18
Techno
Sascha Dive - "Nightdrive" (7:43)

Sascha Dive - "If Only Was True" (9:22)

Per Hammar - "Dynamik Harry" (7:09)

Per Hammar - "Dynamik Harry" (Austen/Scott remix) (6:05)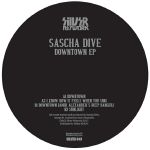 Cat: SILVER 043. Rel: 18 Dec 17
Deep House
Downtown

I Know How It Feels When You Sing It

Downtown (Amir Alexanders Deep Banger)

Sunlight
Review: Silver Network is back with a four track deep house banger ! Three original tracks from Franckfurt's Stalwart Sascha Dive (Coccon / Deep Vibes Records) and a blinding remix from Chicagoan Sweden-based Amir Alexander ... One of Silver Network's Team favorite release to date ...





…

Read more
Items 1 to 3 of 3 on page 1 of 1