Samuel Jonathan Johnson
Items 1 to 2 of 2 on page 1 of 1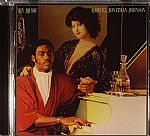 Cat: RLGM 4002122PMI. Rel: 20 Jan 14
Soul
My Music

What The World Needs Now Is Love

Sweet Love

Because I Love You

It Ain't Easy

You

Just Us

Yesterdays & Tomorrow

Thank You Mother Dear

Reason For The Reason
Review: Samuel Jonathan Johnson's My Music, first released in 1978, is one of those obscure soul gems that make collectors go weak at the knees. It was Johnson's only album, something that has undoubtedly added to its mystique. Certainly, it's well regarded; original vinyl copies are fairly hard to find, and regularly fetch upwards of L50 online. This, then, is a timely reissue. It's a sublime set, flitting between stoner rock-influenced A0R soul ("Aint Easy"), heady dancefloor disco-soul (see the grandiose "You"), spiritual jazz-funk (the insatiable electronic pianos of "Sweet Love"), sugary slow jams (the saccharine "Because I Love You" and "Yesterdays & Tomorrow") and chunky, horn-toting, righteous funk ("The Reason for the Reason").
…

Read more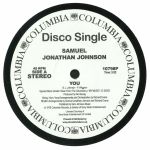 Cat: 10798 P. Rel: 21 May 18
Disco/Nu-Disco
You (5:52)

My Music (5:42)
Review: Another gem from the archives of Des Moines' favourite son: Samuel Jonathan Johnson - gets a much needed official reissue here. Johnson came from a family of musicians who were originally based in the Midwest. When he was six years old, the family moved to New York City, where he played for several churches and quickly gained notoriety as one of the city's finest musicians. His LP My Music was released in Europe to modest acclaim, but never received recognition back home. Disappointed in the outcome, he went into early retirement as a recording artist and began to work with local bands in the New York area. The 12" mix featured here of "You" combines the original funk riffs, captivating string arrangements and uplifting piano with a squelchy lead synth - which elevates the track to a whole new level. The aforementioned "My Music" on the B side is now a favourite with the diggers - spiritual soul from the one and only Samuel Jonathan Johnson.
…

Read more
Items 1 to 2 of 2 on page 1 of 1