Artists
Items 1 to 2 of 2 on page 1 of 1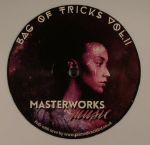 Cat: MMV 004 . Rel: 02 May 16
Disco/Nu-Disco
Robjamweb - "You Know How" (8:58)

Buzz Compass - "Chief Inspector" (5:37)

Saine - "You Can Count On Me" (4:42)

Voodoo Whiskey - "Singapore Sling" (6:15)
Review: At long last! The 15-strong collection of nu-disco, boogie, cosmic and deep originals and edits landed digitally last November. Finally the vinyl's arrived with four of the many highlights all pressed to vinyl and sounding all the richer for it. Highlights among these highlights include the dubby rumbles of Saine's "You Can Count On Me", the velvet funk chugs of "Singapore Sling", the undeniable Cathy Denisisms of Robjamweb's "You Know How" and the soft focus mid tempo synth sleaze of "Chief Inspector".
…

Read more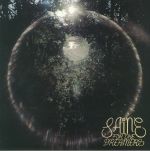 Cat: OMLP 003. Rel: 06 Nov 17
Deep House
Spirits (4:15)

Perfume (2:22)

Hijack (4:50)

Snooze (2:04)

Cottonwoods (2:32)

Drums Please (1:11)

Fireflies (4:13)

Quartz (3:01)

Detours (0:40)

Higher (2:15)

Capricorn (4:03)

For The Dreamers (5:20)
Review: Hot on the heels of Seb Wildblood's tropical album Wet Summer, Swedish imprint Omena call upon Finland's Saine for his next album. Taking off where Lifelike left us, it's another patchwork of abstract grooves and experiments where you really have no idea what's around the corner. One moment we're shuffling to the lo-fi shuffles and wobbly soul of "Hijack", the next we're snaking and sneaking around the dancefloor in a massive unbreakable conga to "Drums Please", the next we're lounging around with our trousers down to "Higher". Yeah, it's that type of album. But if you know Saine's previous work, you'll already know this.
…

Read more
Items 1 to 2 of 2 on page 1 of 1