Items 1 to 3 of 3 on page 1 of 1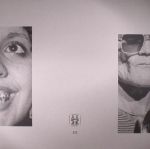 Cat: JT 5X12X3. Rel: 26 Jul 17
Techno
Duckett - "How Not To Love" (5:42)

Sage - "Tidy Wires" (6:30)

Cambo - "Stent" (5:43)

DJ Bong Gozling & DJ Carey - "Gold Coast UFO" (6:58)

Hantrax - "Cs70msquad" (5:24)

Bastiengoat - "I Guess This Must Be Love" (3:34)
Cat: ATH 017. Rel: 06 Aug 15
Soul
I'm Alive (3:59)

Song For Yvonne (3:18)
Review: Athens of the North continue their irrepressible march towards the title of most active funk and soul archivalists of 2015 with the focus here on a band with a scarcity of recorded output. Formed in 1969, eight piece act Sage preferred the live stage to the studio, building a reputation for a full on blast of soul and funk. According to the Edinburgh label, this I'm Alive 7" popped up out of nowhere some eight years ago, with obscure label Head Records originally pressing it in 1977. Our thanks go to AOTN for granting the two track release a much wider audience! The Latin horns and sunshine soul sound of the title track are complemented nicely by the flipside ballad "Song for Yvonne".
…

Read more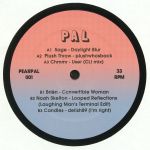 Cat: PEARPAL 001. Rel: 09 Jan 18
Deep House
Sage - "Daylight Blur" (6:32)

Plush Throw - "Plushwhosback" (6:13)

CHMMR - "User" (CLI mix) (6:28)

Brien - "Convertible Woman" (5:38)

Noah Skelton - "Looped Reflections" (Laughing Man Terminal edit) (7:27)

Candles - "Delish89 (I'm Right)" (5:57)
Review: All City's Pear label, Dublin's current finest in the deep house game, comes through with its first collaborative release, a six-track monster carrying all sorts of enchanting synth sounds for the mind. Sage's opener is the perfect companion to an early morning beach set, while Plush Throw's "Plushwoshback" adds in a little quirkiness to the groove, and CLI's remix of "User" by CHMMR lays down a neat little piano house groove for the lovers. The flipside kicks off with Brien's "Convertible Woman", a suave and laid-back house groover, whereas Noah Skelton's dubby minimal techno on "Looped Reflections" makes for a refreshing breath of air, and "Delish89" from Candles ends on an utterly vibeing bit of balearic boogie for the soul. Delicious.
…

Read more
Items 1 to 3 of 3 on page 1 of 1