Artists
Items 1 to 3 of 3 on page 1 of 1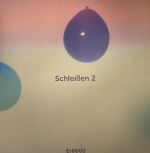 Cat: ERSS 002. Rel: 27 Apr 15
Ambient/Drone
The Phantom - "Across The River, Beneath The Trees" (12:32)

The Phantom - "Europa" (11:33)

Sad City - "Limbo" (21:56)
Review: The 2nd part of the 4 part split (Schleissen) series welcomes rising stars of the experimental end of modern electronica, with Warsaw's The Phantom and Glagow's Sad City bringing a lush, Fourth World ambience to ErB002.

Emotional Response returns to the Schleissen series with another cross-European exploration of ambient minimalism, film sources, field recordings and fluid soundscapes to create an over-whelming album of beauty for the listener to simply let go and wash away to. This time the influences are softer, but still prevalent, with forbears Satie, Stockhausen, Reich, Cage, Russel, Cunningham, Toop and of course of Hassel and Eno all acknowledged and explored through structure and the gentle syncopation of melody or occasional rhythm. With a nod to the film works of Tangerine Dream (or is it Global Communcation?) The Phantom follows up his outstanding LP1 with a move further in to the ethereal. Working as one piece,
Across The River, Beneath The Trees and Europa go beyond the real train with their blissful, floating arrangements creating an atmospheric blanket that consumes you. This is matched by up and coming producer Sad City. With 2 recent EPs on Phonica's Special Editions series as well as his debut on Underwater Peoples, his offering, Limbo, shows an exemplary understanding of sound design, resulting in an immersive, panoramic 18 minutes of pure music. Ambience, drone and modulation interwine and slowly engulf the listener so, as the title suggests, the only option is to be still. A change from SchleiBen 1 then, ErB002 is gentler on the mind and ears, but still challenges you to stop and (un)listen.

…

Read more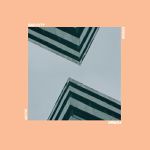 Forma
(100 gram vinyl 10")
Cat: ERS 029. Rel: 05 Jun 17
Ambient/Drone
Music Removed (7:32)

Patterns (2:16)

Vexillations (10:04)
Review: Gary Caruth's Sad City project has progressively attracted ever more praise, not least since his Shapes In Formation album landed last year. Straddling purest ambient and abstract rhythmical electronica with a unique approach that is all his own, Caruth is returning to Emotional Rescue with a 10" that revisits three of the tracks from Shapes In Formation and magnifies them as the longer form versions they originally were. "Music Removed" was a particularly strong track on the album, and this new extended version lets the pneumatic percussion and soulful vocal croon bleed together in the most captivating of ways. "Patterns" sounds even more elegant in its pagan ambient finery with a longer run time, and "Vexillations" flits between poised static and cascading chimes with the deft touch that has come to define the Sad City sound.
…

Read more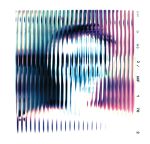 Cat: ERS 032. Rel: 02 Oct 17
Deep House
Steady Jam (DJ Nature remix)

Steady Jam (DJ Nature dub)

Pace, Movements I-IV (HOLOVR remix)

Rain (Herron remix)
Review: Sad City's debut album was an absolute delight to behold when it landed late last year, and this remix package on Emotional Response does a great service to the quality of the original by offering up some truly outstanding new versions from impeccable talent. DJ Nature is one of the greats of heads down, dusty house, and his smoky handling of "Steady Jam" draws you in across two blissful versions that adorn the A side. On the flip, "Pace, Movements I-IV" gets a beautifully bubbly acid treatment from HOLOVR, and Herron plunges "Rain" into a murky bath of leftfield techno.
…

Read more
Items 1 to 3 of 3 on page 1 of 1