Ryan Elliott
Items 1 to 2 of 2 on page 1 of 1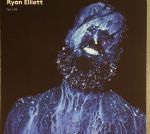 Cat: FABRIC 175. Rel: 20 Jun 16
Techno
King Cheetah - "Water Maze"

Borrowed Identity - "LFI"

Wincent Kunth - "Unknown Deep"

Black Boxx - "Black Boxx EP2 (B1)"

DJ Skull - "Revenge Of The Synth"

Phil Moffa - "Ignition"

Fiedel - "Back Door" (Tallmen 785 remix)

Lapien - "Searching"

Kid Sublime - "The Loop"

Tensal - "Achievement 3"

Bas Mooy - "Nearby Silent Horses"

3KZ - "Machine"

The Persuader - "Inre Stenen"

Anna Caragnano & Donato Dozzy - "Parola"

DVS1 - "Tracking"

James Ruskin - "The Outsider"

Robert Hood - "Master Jack"

Mike Parker - "Luminescent Black"

Orion - "Patos"

Steve O'Sullivan & Ben Sims present High-Life - "Five Fingers In The West" (UK Gold remix)

Sub Space - "Eleven + Twelve (Locked Grooves)"

Z.I.P.P.O - "Shift"

Jack Murphy - "B1"

Anne-James Chaton - "Chapitre VIII: Nihon No Tabi" (with Alva Noto & Andy Moor)
Review: The latest installment of Fabric's long-running mix series comes from Ryan Elliot, a DJ/producer whose releases on Ostgut Ton, Spectral Sound and Bass Empire have made him a man in demand. He begins in deep, woozy and tactile fashion, mixing up hazy tech-house cuts from King Cheetah, Borrowed Identity and DJ Skull, before exploring the kind of minimal-influenced fare we've come to expect from the American. As the mix rolls on, the techno tracks get tougher and more obviously stripped-back, with occasional nods towards classic Motor City sounds. There are notable contributions from Robert Hood, DVS1, James Ruskin and Jack Murphy, as Elliot completes a whirlwind tour of contemporary techno flavours.
…

Read more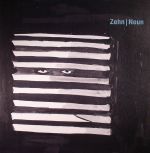 Cat: OSTGUTLP 2009. Rel: 09 May 16
Techno
Ben Klock - "Sirens" (8:26)

Ryan Elliott - "Smith Lake" (6:03)

Len Faki - "Rainbow Data" (ambient mix) (4:53)
Review: Part nine of ten in Ostgut Ton's tenth various artists compilation and they're pulling out the big guns now to celebrate proceedings with a big bang. Star resident Ben Klock has taken quite a long hiatus from production but he's still got it, as shown on the tunnelling and cyclical cut "Sirens". Fellow resident and Detroit ex-pat Ryan Elliott serves up the soulful and emotive "Smith Lake" which is brilliant and reminds us of Exos or "Dead Eye" era Baby Ford. Finally resident party animal Len Faki surprises many with the ambient mix of his undisputed anthem "Rainbow Delta" and it is absolutely sublime; you can just drift away to this one, you'll see!
…

Read more
Items 1 to 2 of 2 on page 1 of 1