Items 1 to 1 of 1 on page 1 of 1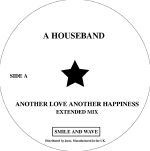 Cat: SAW 1. Rel: 04 Sep 17
Deep House
A Houseband - "Another Love Another Happiness"

Russian Hackers - "303"
Review: Smile & Wave appears from out of nowhere with two unknown names heading up the first release. There's no indication of who is behind A Houseband or Russian Hackers, but both of them have done a damn fine job of bringing two sure fire killers to wax. The first is "Another Love Another Happiness", which as the title candidly suggests is yet another version of the oft-sampled "Love & Happiness", this time framed in a bubbling, dubby deep house context for the mellow heads to soak up. By way of contrast Russian Hackers get busy with "303", bringing some forthright jack to the table.
…

Read more
$8.83
SAVE 25%
in stock
$6.62
Items 1 to 1 of 1 on page 1 of 1