Items 1 to 2 of 2 on page 1 of 1
Cat: FINNITUS 005.
Disco/Nu-Disco
Klabb & Babb

Eroding In Africa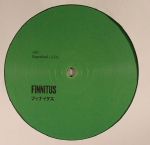 Cat: FINNITUS 003. Rel: 10 Jan 17
Disco/Nu-Disco
Superkind - "LOL" (9:26)

Rulefinn - "Just Try" (8:56)

Rulefinn - "Let The OK Music Play" (6:14)
Review: Rule-breaking Rulefinn returns with three more far-out edits for our pleasure. "LOL" takes the lead as Rulefinn teams up with Kim Durbeck for a strung out strutter that's laced with Bernard bass and, inexplicitly, a manic laughter track over the top. Familiar yet trippy, drop this at the right time to really hit your floor sideways. On the B Rulefinn goes solo with two more beauties "Just Try" is a pitched up soul joint that loops and loops with subtle momentum while "Let The OK Music Play" is percussive gold for all creative mixers out there.
…

Read more
Items 1 to 2 of 2 on page 1 of 1