Items 1 to 3 of 3 on page 1 of 1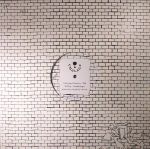 Cat: CHALICE 02. Rel: 14 Jun 17
Balearic/Downtempo
Fullstandiga Rattigheter - "1988" (5:41)

Ruf Dug - "Cassette Boogie" (2:52)

Fachrur Riaz Hazbullah - "Muriam" (6:01)

Praah - "Luxor Equinox" (3:55)

Ruutu Poiss - "Heinas" (4:39)

Compassion Crew - "II Y A" (5:06)
Review: Peculiarly, Fasaan offshoot Chalice has lain dormant since the label's first release appeared in stores back in 2014. Happily its Swedish parent label has decided to pull out all the stops for this comeback 12", gathering together six tracks from artists based across Europe and beyond. At six tracks deep there's not enough space to go into detail about every track, but suffice to say they're all loose, warm, quirky and generally lo-fi in feel. Highlights include the dreamy analogue synth-funk of Ruf Dug's "Cassette Boogie", the poignant, emotion-rich synth-wave warmth of Fahcrur Riaz Hazbullah's "Muriam", the clicking beats and intergalactic synth flourishes of "Heina" by Ruutu Pois and the frankly foreboding loose-house creepiness of "II Y A" by Dublin's Compassion Crew.
…

Read more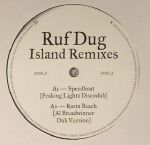 Cat: ZZZV 15015. Rel: 22 Jan 16
Balearic/Downtempo
Speedboat (Peaking Lights discodub) (5:49)

Rasta Beach (AL Breadwinner dub version) (4:30)

Tendacayou (2814 remix) (6:08)

Dominica (Kenneth Bager sunset ambient mix) (5:25)
Review: Not being satisfied with his debut for Music For Dreams - coming through on the label with the wonderful Island LP - man like Ruf Duggles is back on the Danish imprint with some brutally sublime remixes of the tunes featured on it. The always excellent Peaking Lights reshapes "Speedboat" into a dubby, chilled-out kinda jam, while AL Breadwinner proceeds to deconstruct "Rasta Beach" and turns it into a minimal dub groover fort the after hours. On the flip, 2814 mystifies "Tendacayou" into a wave, air-filled lick in a new age kind of vibe, whereas Kenneth Bager goes all balearic on us for "Dominica". Lovely.
…

Read more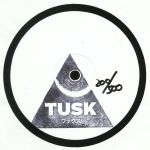 Cat: TW 23. Rel: 05 Feb 18
Deep House
You Are The On (8:30)

Young Narcos (5:04)

You Are The One (Mugwump & DC Salas remix) (9:58)

You Are The One (Voxapella) (2:51)
Review: The Tusk Wax crew welcome Ruf Dug and Marcel Vogel to the fold for a right royal hoedown of seedy late night house music machinations. "You Are The One" rides on a bloated bassline and ethereal pads while a guttural vocal chants out the title, making all your sleazy dancefloor dreams come true. "Young Narcos" is a much lighter affair, lacing smooth 80s island boogie into a contemporary setting for an exercise in loose limbed liquid funk. Mugwump & DC Salas come correct on the remix tip, beefing "You Are The One" up into a snarling, acidic romper, and there's also a "Voxapella" of the track slipped on the end of the record for creative mixing delights.
…

Read more
Items 1 to 3 of 3 on page 1 of 1