Artists
Items 1 to 3 of 3 on page 1 of 1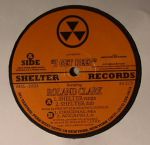 Cat: SHL 1032. Rel: 16 Feb 15
Deep House
I Get Deep (Shelter remix) (8:21)

I Get Deep (Shelter dub) (3:21)

I Get Deep (original mix) (9:36)

I Get Deep (accapella) (4:03)
Review: "I get deep, I get deep, I get deeper..." It's a sad by product of sample culture that Roland Clarke's 2000 house burner "I Get Deep" is not as well known as the tracks that have subsequently jacked his vocal, both credited and uncredited. For anyone wishing to strengthen their collection with US vocal house, this repress of the original Shelter release is a must have. All four versions of the track are prime examples of US deep house at its bumping best, though the combination of Clarke's booming vocals and jazz licked production from Shelter duo Freddy Sanon and Paul Simpson is very hard to top!
…

Read more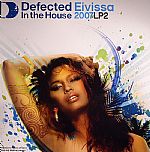 Cat: ITH 21LP2. Rel: 18 Jun 07
Funky/Club House
Larry Heard presents Mr White - "The Sun Can't Compare"

Pete Doyle presents The Rock Solid Allstars - "What God Has Chosen" (Jimpster main mix)

Basement Jaxx - "Cool It"

Stacy Kidd feat XL - "The Movement" (DJ Fudge's Classic main mix)

Outlines - "Listen To The Drums" (Jazzanova remix/Dixon edit)

Audiowhores & Roland Clark - "I'm Inspired" (vocal mix)

Pastaboys - "Limit" (re edit)

Mr V - "Jus Dance" (club mix)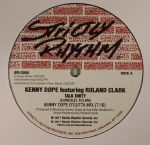 Cat: SR 12900. Rel: 01 May 17
Deep House
Talk Dirty (Kenny Dope O Gutta mix) (6:46)

Talk Dirty (Kenny Dope O Gutta instrumental) (6:45)
Review: For their get this: 900th release, house institution Strictly Rhythm serve up a whopper in the form of two heavyweights. One half of Masters At Work Kenny Dope and the inimitable Roland Clark rocking the mic on the NSFW "Talk Dirty". On the A side we have got the "Kenny Dope O Gutta mix" which is the deep and smooth version while on the flip there's a handy instrumental. Celebrating with a big bang indeed!
…

Read more
Items 1 to 3 of 3 on page 1 of 1