Items 1 to 3 of 3 on page 1 of 1
Cat: KLOCKWORKS 20.2. Rel: 03 Oct 17
Techno
Newa - "Dance Of The Warrior" (6:40)

Dax J - "Late Night Mistress" (4:51)

ROD - "Extra" (4:16)

Sterac - "Scientific Methods" (7:16)

Troy - "Flux" (5:37)

Heiko Laux - "Dark Fader" (4:25)
Review: Coming through with a steamrolling selection of techno tracks form the underbelly of Berlin's scene, it's the second chapter of the Klocksworks 20! Once again, newcomers and vintage favourites align on this collection of "perfectionist" techno; New debuts with the militant bass waves of "Dance Of The Warrior", while Holland's mighty Dax J turns in a violent wave of 90s reminiscent techno on "Late Night MIstress". The hyped-up ROD's "Extra" offers an unexpected wave of ambient delight, whereas Steve Rachmad aka Sterac returns with "Scientific Methods" in what is a shivering gunshot of industrial bleakness. Troy's "Flux", as the name suggests, hypnotises the dance floor with its heavy wash of drums and grey-scaled bass, leaving legend Heiko Laux to head for the dub wise flow on the masterfully deranged and distorted waves of "Dark Fader".
…

Read more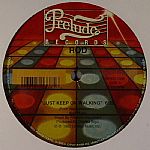 Cat: SPEC 1338. Rel: 01 Jan 90
Disco/Nu-Disco
Just Keep On Walking

Shake It Up (Do The Boogaloo)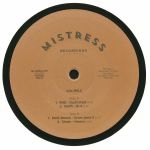 Cat: MISTRESS 096 2. Rel: 16 Apr 18
Techno
ROD - "Duchi Kaal" (4:49)

Steffi - "IE-4" (5:45)

Mark Broom - "Drum Jamz 2" (5:35)

Strain - "Theory" (6:09)
Review: Following up from an impressive first edition, DVS1's imprint Mistress is devoted to secret weapons of the house and techno variety - plus all sounds in between. Much like the previous edition, it has its sights set on surefire techno tools for the main room. Rotterdam's Benny Rodrigues impresses as always, but with something different than what we're used to on the stripped back dub techno aesthetic of "Duchi Kaal". Fellow Berghain/Panorama Bar resident Steffi hands in a stellar effort on the loopy, trance inducing sorcery of "IE-4" and the legendary Mark Broom (of Pure Plastic and Rue East fame) has got the right credentials to do old-school - and he sure ticks all the right boxes on the classic Chi-town jack of "Drum Jamz 2".
…

Read more
Items 1 to 3 of 3 on page 1 of 1