Robin Ball
Items 1 to 3 of 3 on page 1 of 1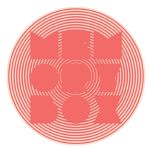 Cat: MB 03. Rel: 23 Oct 17
Deep House
Drop It Down Low

Drop It Down Dub

Remember (Vibes mix)

Remember
Review: After launching into Memory Box with aplomb on the deadly Acid Stomp 12", Robin Ball steps up on the London-based imprint once again with the saucy tones of his latest four track EP. "Drop It Down Low" and its accompanying dub mix are classy twists on the tech house formula that lean towards old-skool methods while keeping the sleaze factor ramped up high. "Remember" takes a more tripped out tribal approach, with the "Vibes mix" providing a more subtle twist to the warm, melodic undulations of the full fat version. It's an EP loaded with personality and flair for sophisticated dancefloors.
…

Read more
Cat: GROOVE 16. Rel: 12 Mar 18
Techno
Flow

Mr Mumble

Satin

Satin (remix)
Review: Robin Ball has been on a roll of late, flaunting his wares on the Memory Box label amongst others. He makes a second outing on Groovepressure with four tracks of dynamic, inventive machine jams touching on synthwave influences and a healthy dose of electro. There's atmosphere loaded into each of these forthright, roughly hewn workouts, not least on the eerie, trancey synth strings on "Mr Mumble". The B side features the steadiest material in the shape of two versions of "Satin" that tap into the housier end of Ball's output.
…

Read more
Cat: GROOVE 15 . Rel: 06 Feb 17
Minimal/Tech House
Shuzzbuzz (Robin Ball Electro mix) (7:17)

Shuzzbuzz (original re-master) (5:50)

Shuzzbuzz (Robin Ball House mix) (6:16)

Booma (original re-master) (5:05)
Review: As swathes of DJs and dancers get ever more into classic and niche electro from the 90s, Groovepressure has reformed to bring back some of its highly sought-after releases and keep the Discogs sharks at bay. With a fresh re-master and some new mixes to boot, the label makes a wise choice for its third reissue by picking up the record they first put out, Resonators' "Shuzzbuzz". The original mix and its B side "Booma" sound better than ever with a bit of modern spit 'n' polish, but then Robin Ball's electro and house versions of "Shuzzbuzz" push the classic into exciting new realms without losing that all-important old-skool flavour.
…

Read more
Items 1 to 3 of 3 on page 1 of 1