Items 1 to 3 of 3 on page 1 of 1
Cat: TBOTS 001.
Minimal/Tech House
Rigzz & Saenz - "Whatsthat"

Richard Hz - "Wednesday Vibes"

Enzo Leep & Nektar Agu - "Vibe 001"

Martin Bellomo - "Cunta Pana"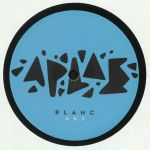 Cat: 4PLVB 003. Rel: 12 Dec 17
Minimal/Tech House
Alessio Viggiano - "Where Is My Drink" (8:36)

Rigzz & Saenz - "1212Y" (6:27)

ADMNTI - "Clima" (7:08)

Shai Spooner & Jordan Dessar - "Vibrations" (6:46)
Review: London's 4Plae Records is quickly making a little name for itself amid the leviathan that is the minimal/tech-house game. It was always a difficult sub-scene to stand out in, and this is only getting harder as the lines between physical and digital releasees are blurred more and more. The imprint comes through with a various artists collab, featuring five up and coming producers who all have their names out there already. On the A-side, both Alessio Viggiano and Rigzz & Saenz drop some ultra-sleek, ultra-effective tech-house burners with similarly swinging percussion folds. Banging. For the B-side, ADMNTI's "Clima" turns that percussion into jazzed-out delight, adding in a series of funky vocal chops from God knows where, while Shai Spooner and Jordan Dessar's "Vibrations" strip pretty much everything away apart from the percussion, a militant, head-first bounce of drums.
…

Read more
Items 1 to 3 of 3 on page 1 of 1