Items 1 to 1 of 1 on page 1 of 1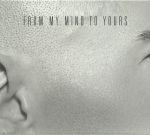 Cat: PLUS8 25CD. Rel: 11 Dec 15
Techno
Plastikman - "No Way Back"

Childsplay - "Stretching"

Plastikman - "Cirkus"

80XX - "Creepr"

Fuse - "Them"

Plastikman - "Purrkussiv"

Plastikman - "Gymnastiks"

RHX - "Excusion"

Fuse - "Close"

Robotman - "Simple Simon"

80XX - "Grindr"

Circuit Breaker - "Systematic"

Plastikman - "Akrobatix"

80XX - "Creatur"

Plastikman vs Fuse - "Expanded"

RHX - "Extensions"
Review: This year, Richie Hawtin has been in a nostalgic mood. With the Plus 8 label he co-founded reaching the grand old age of 25, he's been revisiting his youth and releasing a series of anonymous - but barely disguised - white label 12" singles that doff a cap to his most famous early projects, including FUSE, Circuit Breaker and Plastikman. Here he gathers those together, alongside other similarly minded tracks, on the surprise full length From My Mind To Yours. Largely focused on drum machine jack-tracks, acid, electro and no-nonsense techno, the two-disc set's 16 tracks feel like products of another time. Given the quality of Hawtin's work throughout the '90s, though, this is no bad thing.
…

Read more
Items 1 to 1 of 1 on page 1 of 1