Items 1 to 3 of 3 on page 1 of 1
Cat: R2 021. Rel: 26 Mar 09
Broken Beat/Nu Jazz
Tequila - "Someone To Love"

Grupo X - "Sunshine"

Sir Victor Uwaifo & His Melody Maestroes - "Ekassa (Dolelzi)" (feat Melissa James)

Franck Biyong & The Afrolectric Orkestra - "We Shall Overcome"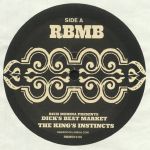 Cat: RBMB 006. Rel: 22 Sep 16
Deep House
The King's Instincts (6:47)

Dr Feelin' It (5:50)
Review: Longstanding US vibe maestro Medina continues to join the dots with his new highly limited 10". "The king's Instinct" pays respect to MLK with one of the most complementary backdrops his speech has ever enjoyed. Flip for an equally historic and resonant edit as Mr Fingers gets a First Choice makeover with similar glove-fit soulful snugness. Very cleverly orchestrated and presented - results are guaranteed.
…

Read more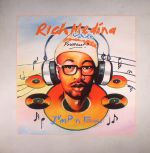 Cat: BBE 338CLP. Rel: 26 Jul 16
Broken Beat/Nu Jazz
Fela Anikulapo Kuti & The Afrika Seventi - "Stalemate" (12:51)

Aquil - "For The People" (2:59)

Seun Kuti & Fela's Egypt 80 - "Na Oil" (8:12)

River Ocean - "Why Can't We Live Together" (Sao Benitez BV dub) (5:24)

Asiko Afrobeat Ensemble - "Bushman" (8:16)

Wale Oyejide - "Olodumare" (3:18)

Atjazz - "For Real" (2011 edition part 1 - Atjazz remix) (7:34)

Kutiman - "Bango Fields" (3:58)

Original Nairobi Afro Band - "Soul Makossa (No 1)" (7") (4:20)

Sir Victor Uwaifo & His Melody Maestroes - "Jungle Beat (Mutaba)" (3:05)
Review: Jump 'N' Funk started life as a small event in New York, organized by Rich Medina in order to pay tribute to the genius of Fela Kuti. Since then, parties have been held across the world, with Medina and guests showcasing music by, or inspired by, the Nigerian Afrobeat legend. This debut Jump N Funk compilation follows a similar formula, delivering both purist Afrobeat cuts (see Fela's punchy "Stalemate", and "Na Oil" by son Seun and his band, Egypt 80), and tracks in other styles that draw heavily on the style. Highlights in the latter category include the hazy Afro hip-hop of Aquil, a tasty Afro-house dub of River Ocean's cover of Timmy Thomas' classic "Why Can't We Live Together", and the lazy, sun-kissed glory of Kutiman's "Bango Fields".
…

Read more
Items 1 to 3 of 3 on page 1 of 1