Rhadoo
Items 1 to 1 of 1 on page 1 of 1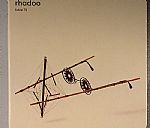 Sit - "Jazzocorason"

Adrian Niculae - "Contrast"

Yourayo - "Blueprint"

Visullucid - "Eramarble"

Xandru - "Chapo"

Vlad Radu - "A2"

Wulf N' Bear - "Raptures Of The Deep" (Craig Richards remix)

Vincentlulian - "Rman 2"

Tulbure - "Stalker"

Rhadoo - "Circul Globus"

Faster - "Protocol"

Traian Chereches - "Fast Lane 4"

Dragosh - "Have A"

Barac - "Frou Frou"

Laurine Frost - "Let's Feed The Wolf" (Petre Inspirescu remix)

Vlad Caia - "Ticktockclockityclock"

Diago - "Fearnot"
Review: Over the last decade, Romanian DJ/producer Rhadoo has done more than most to put the country's minimal techno scene on the map. It's perhaps fitting, then, that he's used the opportunity provided by this first Fabric mix to showcase previously unheard tracks from some of the country's top techno talents. It's a similar tactic to that employed by his good friend Inspirescu on his Fabric mix earlier this year. Just as it did then, it works now, with the complimentary tracks helping to build a cohesive vibe. What's most impressive is the fluidity; from the eyes-closed late night shuffle of Tulbure's "Stalker", to the restless hypnotism of Faster's "Protocol" and the trippy bump of Barac Nicolae's "Frou Frou", Fabric 72 is a coherent journey to the heart of the Eastern European minimal scene.
…

Read more
Items 1 to 1 of 1 on page 1 of 1