Items 1 to 3 of 3 on page 1 of 1
Cat: SPCL 003.
Minimal/Tech House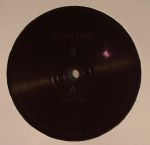 Cat: CMD 003. Rel: 15 Jun 15
Deep House
Pressure Box

Azikiwe
Review: A second release of the year for the emergent Common Dreams label sees Reedale Rise producer Simon Keat join the fold with a pair of thoughtful, pensive deep house cuts. Lead track "Pressure Box" is the track with a sense of unpredictable funk, giving us juicy chords, starry-eyed pads and an overall nice atmosphere with the drums moving ever forward. The B-side "Azikiwe" fuses sporadic arpeggiations with some very thoughtful chord melodies. Maybe it could be described as having a more psychedelic twist. Another fine house record from the Common Dreams team.
…

Read more
Played by:
Owen Jay (Batti Batti / Gauss )
,
Gaetano Battista
,
Tooli (Local Talk / OMENA)
,
Monsieur Cedric (Serie Limitee)
,
John Shima
,
Our Mutual Friend
,
Sir Lord Comixx
,
TIJN
,
Brad P/Inner Shift/Common Dreams
,
G-Prod
,
Carl H (ANIMALS ON PSYCHEDELICS )
,
Lino Pugliese
,
Titonton Duvante (Residual)
,
DJP / Soul Print Recordings
,
Rob Belleville
,
Jock Burton
,
Pastaga
…

Read more
Luminous Air

Astral Flex

Medusozoa

Ancient Intelligence

Kerris

Canopy Of Light

Shimmering

Distance Between Waves

Rosetta

Ascending Petal

Harbour
Items 1 to 3 of 3 on page 1 of 1