Items 1 to 3 of 3 on page 1 of 1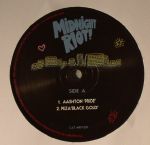 Cat: MRV 011. Rel: 23 Sep 15
Disco/Nu-Disco
Aashton - "Pride" (6:13)

Peza - "Black Gold" (6:23)

Fabiolous Barker - "The Paradise" (6:37)

Rayko - "The Jam" (5:55)
Review: Yam Who?'s Midnight Riot is back with another volume of funky, party starting edits, so come and get your fix. Aashton's "Pride" samples the diva vocals of you know who on this smooth and soulful number. Peza's "Black Gold" is pure classic disco, reminiscent of Salsoul, possibly? Fabiolous Barker's "The Paradise" has that retro and Balearic vibe that fans of labels like Love On The Rocks and Efficient Space will certainly dig. "The Jam" by Rayko is a re-edit of you guessed it: Technotronic's "Pump Up The Jam".
…

Read more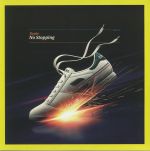 Cat: NANG 172. Rel: 02 Nov 17
Disco/Nu-Disco
No Stopping (feat Tania Haroshka) (6:55)

Crazy (original Balearic mix) (6:12)

Robot Life (4:57)

Cosmic Pirate (feat Danielle Moore) (5:47)

Ocarina Of Time (5:12)

HOT (feat Tania Haroshka) (4:42)

U (feat Tania Haroshka) (6:21)

Space Boat (feat Tania Haroshka) (6:10)
Review: Along with Sheffield combo Hiem, Rayko is fast becoming Nang Records' most reliable artist. It would be fair to say that his latest album, No Stopping - his fourth in total and first since 2014 - is undoubtedly his strongest yet. Blessed with some fine guest vocals from Tania Haroshka and, perhaps more impressively, Crazy P's Danielle Moore, the set features much more "live instrumentation" - most notably bass and electric guitars - than the Spaniard's previous full-lengths. This adds an extra level of musical richness to the Madrid man's synthesizer-heavy tracks, which once again flit between hard-edged nu-disco, sun-kissed Balearica, revivalist electrofunk sweetness and the kind of cosmic disco that we would once have expected to hear from Daniele Baldelli and Marco Dionigi.
…

Read more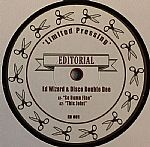 Cat: ED 001. Rel: 13 Jul 11
Disco/Nu-Disco
Ed Wizard & Disco Double Dee - "So Damn Fine"

Ed Wizard & Disco Double Dee - "This Joint"

Rayko - "Getting Down"

DJ Raw Sugar - "Uptight"
Items 1 to 3 of 3 on page 1 of 1