Items 1 to 2 of 2 on page 1 of 1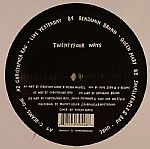 Cat: SMALLVILLE 24. Rel: 20 Jul 11
Deep House
C-Beams - "One"

Christopher Rau - "Like Yesterday"

Benjamin Brunn - "Queen Mary"

Smallpeople & Rau - "Unke"
Played by:
Jimpster
,
Owain Kimber (Owain K)
,
Milton Jackson
,
Brothers' Vibe
,
Steven Tang (Emphasis Recordings)
,
Femanyst aka Lady Blacktronika
,
Arnaud Le Texier
,
Juno Recommends Deep House
,
Shadow Dancer (Boysnoize Records)
,
Sai aka Blend Architect
,
Fog
,
Nick Lawson
,
Riley Reinhold
,
Djs: Most Charted - Deep House
,
Melbourne Deepcast
…

Read more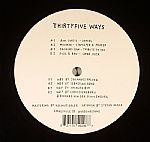 Cat: SMALLVILLE 035. Rel: 30 Apr 13
Deep House
Iron Curtis - "Daniel"

Moomin - "I Whisper A Prayer"

Jacques Bon - "Tribute To You"

Rvds & Rau - "Umbe Data"
Review: The latest transmission from the luxuriant world of Smallville is a various artists collection that continues to weave elegiac tales via deep house means. Iron Curtis is up first with some plaintive acid in the form of "Daniel", which works pads and tender beats around the heartfelt squelch with grace. Moomin is a little more prominent in the beat department for "I Whisper A Prayer", while also feeding a hint of disco romance into a slow and simmering cut. Jacques Bon has his own acid tale to tell, and does so with a bigger nod to the jack but still keeping things respectable given the surroundings, leaving it to Rvds & Rau to happily float off on a buoyant throwdown in "Umbe Data", all positive chords and hopeful strings over a simple beat to show it's not all mournful in Hamburg.
…

Read more
Played by:
Owen Jay (Batti Batti / Gauss )
,
OOFT!
,
Jeremiah
,
Nick P Warren
,
Flori
,
Matt Long (FINA Records/mono_cult)
,
Rob Gribbin
,
Miles Simpson
,
Owain Kimber (Owain K)
,
Lukas Micka
,
Carlos Nilmmns
,
Johannes Albert
,
Bradley Zero
,
Martin Haberland
,
Marcelo Tavares(Deep Space Podcast)
,
Jesus Gonsev
,
Femanyst aka Lady Blacktronika
,
Juno Recommends Deep House
,
Youandewan
,
GWEN (SPACE BREAKS RECORDS)
,
Zoo Look
,
Nicholas
,
Dj Rame Pastaboys
,
Richard Zepezauer (RZ-1)
,
Chamboche
,
Sisterhood
,
Fog
,
Wil Maddams
,
Andy Green [Verdant Recordings]
,
Kastil (Soul Notes/Stale)
,
The Legendary 1979 Orchestra
,
Djs: Most Charted - Deep House
,
Iron Curtis
,
Ben La Desh
,
L'Atelier
,
Tilman
…

Read more
Items 1 to 2 of 2 on page 1 of 1