Artists
Items 1 to 3 of 3 on page 1 of 1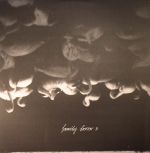 Cat: KANN 22. Rel: 06 Apr 15
Deep House
Hiver - "Egeo" (7:36)

Pablo Mateo - "Tap It" (6:51)

Knutsson/Berg - "Bruten" (7:39)

QY - "Kokobay" (6:32)

Alkohole - "Knochen In Meinem Korper" (2:17)

Perm - "Track 6" (7:56)

Llewellyn - "Passenger" (6:15)

Falke - "Supernova" (6:24)
Review: Map.ache and Svensol & Bender's Kann imprint has been going string since 2008, putting out a diverse mixture of dancefloor music from some of house and techno's most interesting artists. Once in a while, they like to put out some collaborative works and it's time for the second instalment of their Family Horror compilations. Plenty of fire and new faces on this one, and we're particularly digging Hiver's "Egeo", a cinematic opener with an aqueous sort of feel to it, "Kokobay" by QY and the acidic "Track 6" by Perm. Wild and multi-faced.
…

Read more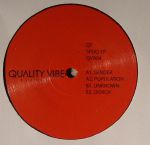 Cat: QV 004. Rel: 07 Sep 15
Deep House
Sender (6:26)

Population (6:09)

Unknown (6:13)

Oorch (5:54)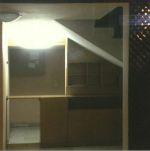 Cat: RM10 001. Rel: 11 Sep 17
Techno
4 (6:01)

American (6:47)
Review: QY is Leipzig based Friedmann Lichtenthal who makes his debut for local institution R.A.N.D. Muzik (the company behind such esteemed imprints like Out To Lunch and United States Of Mars) that has released previously on local imprint Ortloff and Italy's Quality Vibe recently. This 10 inch features "4" on the A side: a hypnotic minimal techno cut with some immaculately programmed rhythms, trippy textures and celestial pads: all adding to its trance inducing allure. On the flip, "American" is a dubbed out excursion in deepness; brooding and nefarious yet seductive all the same. Perfect to find that comfort zone at the afterhours or chill to at home afterwards. Tip!
…

Read more
Items 1 to 3 of 3 on page 1 of 1