Items 1 to 3 of 3 on page 1 of 1
Cat: CLUBSWE 003V.
Deep House
Dished (Male Stripper)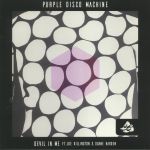 Cat: SWEATA 014V. Rel: 20 Sep 17
Disco/Nu-Disco
Devil In Me (extended mix) (6:23)

Devil In Me (PDM club dub mix) (6:22)

Devil In Me (Fatboy Slim remix) (5:38)
Review: Leipzig based Purple Disco Machine is up next on Australian dance-pop label Sweat It Out: carrying on the legacy of the beloved and legendary DJ Ajax who passed away back in 2014. Real name Tino Piontek, he's had a successful run of releases: appearing everywhere from OFF to Nurvous and even main room specialists Defected. Featuring the fine vocal talents of the one and only Duane Harden (who appeared on such classics as "You Don't Know Me" by Armand Van Helden) and Joe Killington of The Funktuary. An unholy mixture of bluesy country-inflected '70s rock and funky house. And let's not ignore the elephant in the room here: yes there is an absolutely jumping remix by UK big beat hero Fatboy Slim: and he's in top form as always with his party starting rendition.
…

Read more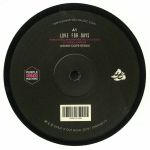 Cat: SWEATA 017V. Rel: 23 May 18
Disco/Nu-Disco
Love For Days (Kenny Dope remix) (7:47)

Love For Days (PDM extended mix) (5:20)

Love For Days (Motez remix) (5:34)
Review: Given the serious disco-house credentials of '90s survivor Boris Dlugosch and contemporary nu-disco chops of hyped outfit Purple Disco Machine, you'd expect "Love For Days" to be pretty darn hot. It is, of course, with Purple Disco Machine's extended mix - nestled on the B-side - offering the perfect mixture of strong diva vocals (provided by Karen Harding), sweeping disco orchestration and modern disco-house trickery. Arguably the best version, though, comes from Masters at Work legend Kenny Dope, whose fluid rework utilizes looser, live-sounding percussion, far more orchestration and all manner of original disco-era references. Motez completely flips the script on B2, serving up a skipping, Champagne sipping version that brilliantly joins the dots between disco and two-step UK garage.
…

Read more
Items 1 to 3 of 3 on page 1 of 1