Items 1 to 2 of 2 on page 1 of 1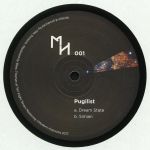 Cat: MH 001. Rel: 17 Oct 17
Deep Dubstep
Dream State (5:02)

Simian (6:51)
Review: With strong stripes from hosting some of Melbourne's most on-point system parties, Modern Hypnosis level up to label territory with this powerful double-A from New Zealand's Pugilist. "Dream State" sits somewhere between UKG, deep house and dub with its breezy pads, rolling 140 momentum, swinging step and purring subs while the 125-style "Simian" is an 81-esque fusion of minimal, tribal breakbeats, groaning depth plunges and far-away alien textures. It's been a strong year for Pugilist post-Perverse, the honour of launching this exciting new label is yet another impressive reminder why.
…

Read more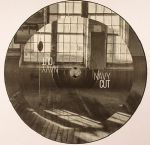 Cat: NC 004. Rel: 08 Aug 17
Deep Dubstep
Pugilist & Mystik - "Zulu Blues" (5:41)

Pugilist - "True King" (6:34)

Pugilist - "Conduit" (7:18)
Review: Last spotted exploring the halftime swamps, ex-Perverse member Pugilist makes his debut on J.Sparrow's smoking Navy Cut imprint. Once again he paints three distinct and diverse pictures. "Zulu Blues" (with Mystik) builds up from the roots as a heavy dub groove with precision space and weight while "True King" takes us much deeper into the chamber with a soft kick and heavier emphasis on the atmospheres. We conclude on the slippery technoid funk of "Conduit" that could easily take up residence in Detroit. Stunning.
…

Read more
Items 1 to 2 of 2 on page 1 of 1