Items 1 to 3 of 3 on page 1 of 1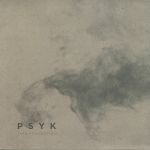 Cat: MOTELP 02. Rel: 14 May 14
Techno
Automatic (6:28)

Myriad (4:56)

Riot (5:15)

Avadon (6:15)

Five (4:52)

Silhouette (4:54)

Shift (4:58)

Parade (5:41)
Review: Spanish producer Psyk first made a splash on Mote-Evolver with the Distane EP, with the Shed-like title track proving to be a big hit, while the Arcade follow up was equally impressive, and popular. So it makes sense then that Psyk's debut album lands on Luke Slater's seminal techno label. If you combine all of your favourite elements from producers like Robert Hood, Shed, Jeff Mills, and of course Luke Slate - so intricate and bubbling micro-synths, phat house chords, linear bleep sequences, and a course a lot of 909 action, you've got a bonafide techno album that is Pysk's Time Foundation.
…

Read more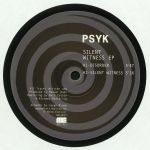 Cat: MOTE 051. Rel: 28 Nov 17
Techno
Disorder (5:24)

Silent Witness (4:42)

Apart (5:46)

Surrender (5:18)
Review: It's about time that Spain's Psyk made a return to the Mote-Evolver imprint; after all, he has been at the core of the label's development since their glory days back in the mid 00's. As expected, the gifted techno producer touches down with an absurdly effective collection of killers, first storming down with the hypnotics of "Disorder", before heading into a relentless wormhole on "Silent Witness". "Apart" opens the B-side with a rattling cascade of metallic percussion, driven forwards by acidic synths, and "Surrender" wastes no time in throwing us back into the midst of the rave, as cavernous and foreboding as humanly possible.
…

Read more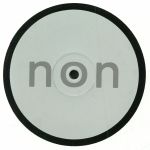 Cat: NON 030. Rel: 23 May 18
Techno
Voiceprint (6:16)

Falling (5:01)

Night Currents (4:55)
Items 1 to 3 of 3 on page 1 of 1