Artists
Items 1 to 3 of 3 on page 1 of 1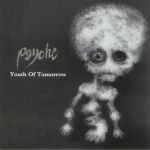 Cat: ARFA 268. Rel: 22 Jan 18
Coldwave/Synth
Youth Of Tomorrow (extended mix) (5:35)

Youth Of Tomorrow (4:04)

Truth Or Consequence (4:39)
$15.13
SAVE 25%
in stock
$11.35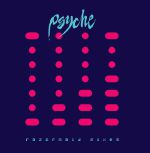 Cat: ERC 057. Rel: 12 Mar 18
Disco/Nu-Disco
Eternal (US club mix)

Prisoner To Desire (Alcatraz mix)

Unveiling The Secret (exclusive re-edit)

Ecstasy (Joseph Watt extended mix)
Review: Emotional Rescue make no attempt to hide their love of classic 80s cutters Razormaid's remixes, and on this occasion they're shining a light on the pumped up dancefloor versions of cult Canadian synthwave concern Psyche. The "US Club Mix" of "Eternal" is a perfect, swooning synth pop belter with weight in all the right places to work on the floor. "Prisoner To Desire (Alcatraz Mix)" is a snarling stomper that almost touches on acidic synth lines underneath the impassioned vocals, and then an exclusive re-edit of "Unveiling The Secret" ups the tempo while letting the catchy pop edge to Psyche's sound shine through. The record finishes with the fevered intensity of Joseph Watt's extended mix of "Ecstasy".
…

Read more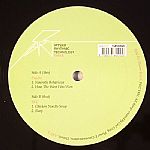 Cat: ART 3. Rel: 31 Jul 06
Techno
Psyche - "Neurotic Behaviour"

Psyche - "How The West Was Won"

BFC - "Chicken Noodle Soup"

BFC - "Sleep"
Items 1 to 3 of 3 on page 1 of 1