Items 1 to 3 of 3 on page 1 of 1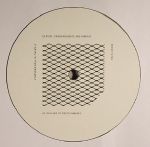 Cat: DIAG 015. Rel: 08 Dec 14
Industrial/Noise
Crawl In From Broadway

Dollars To Deutchsmarks

Lovers Run Camp Africa

Side Effects Of Living
Review: There's a tongue in cheek sensibility and an air of confrontation to much that James Donadio does as Prostitutes which made him more than suited to Powell's Diagonal label when the Cleveland artist debuted on the label last year. It's nice to see Donadio back with the Simple Minds-riffing Ecstasy, Crashing Beats & Fantasy and contributing one of the final Diagonal records of 2014, a year that's been most successful for both artist and label. Donadio has said in interviews Powell tries to encourage him to take a more explicit approach to the dancefloor and that's evident on this quartet of Prostitutes tracks. The curdling acid of "Dollars To DMs" and the faltering bleep electro of "Side Effects Of Living" are particularly potent Prostitutes productions!
…

Read more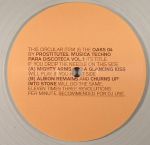 Cat: OAKS 04MTPD1. Rel: 28 Aug 17
Techno
Mighty Arms (5:55)

A Glancing Kiss (5:37)

Albion Remains (5:57)

Churns Up Into Stone (4:29)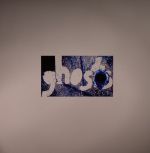 Cat: SP 041. Rel: 30 May 16
Techno
Nerve & Gall (3:19)

Chandeliers Shake (4:04)

Government Wrecker (2:54)

The Sting That Stung (2:17)

Pressure On The Haunted (6:16)

Skeptalepsy (3:18)

Pregnant Toad (4:36)

Cheap Amplifiers (4:03)

Fake Hawaiian Suit (3:36)

Served On The Floor (3:28)
Review: Since donning the Prostitutes pseudonym back in 2011, Cleveland's James Donadio has plied his trade on a variety of hyped labels, including Diagonal, Opal Tapes, Night School, Blowing Up The Workshop and Spectrum Spools. Here he returns to the latter with his sixth album in five years. Ghost Detergent is a typically fuzzy, forthright affair, with Donadio variously joining the dots between crusty electro, experimental techno, Cabaret Voltaire style industrial murkiness, mutant ghetto-house (the mad but brilliant "Skeptalepsy"), sludgy electronica ("Pregnant Toad"), and fluid, out-there electrofunk (the Dam Funk meets L.I.E.S wobble of "Fake Hawaiian Suit").
…

Read more
Items 1 to 3 of 3 on page 1 of 1