Items 1 to 2 of 2 on page 1 of 1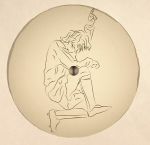 Cat: PANEA 001. Rel: 01 Jul 16
Minimal/Tech House
Gustavo Cardenas & Dirty Lemon - "On The Basis"

Pepe Villalba - "Earthbreak" (6:10)

Primary Perception - "Voicing" (6:51)

Saverio Celestri - "November Sun" (7:08)
Review: New Berlin imprint Panea is a concept based on sharing the passion for music and "to provide talented musicians, DJs and producers with valuable opportunities." More power to them we say! They're definitely off to a good start when you consider they've recruited a couple of the Slow Life alumni, namely Pepe Villalba; who provides the dusty and broken groove of "Earthbreak" and of course Saverio Celestri with the hypnotic lo-tech soul of "November Sun". Elsewhere, there's other fine grooves by Gustavo Cardenas & Dirty Lemon with the rolling hypno-groove of "On The Basis" and Primary Perception with another lovely excursion in broken beat deep house on "Voicing".
…

Read more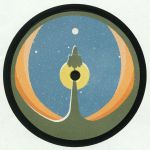 Cat: SL 013. Rel: 28 Nov 17
Minimal/Tech House
Dark Star (Cassette version) (1:16)

Mind Reverse (6:00)

Hall9000 (5:47)

Distorted Information (6:16)

164-17 (7:19)
Review: Mahy Cruz and Nichel Cruz return to the formidable SLOW LIFE imprint, under their Primary Perception moniker, and you know that means no snoozing and some quick-firing BUY buttons! These two are the heart and soul of the label, as of 2017, with their debut LP having taken the imprint from effective minimal tech to pumping, audiophile techno. This new EP, Retrofitted Future Vol.1, is exactly what the minimal scene has been lacking until now - well-constructed grooves, punchy harmonies and an analogue production which makes the rest of the game sound amateur. We can't pick a favourite, these are all solid tunes for the dancefloor, from the deeper sounds of "Mind Reverse" to the funkier edges of "Hall9000" and beyond! Be quick though, these won't hang about!
…

Read more
Items 1 to 2 of 2 on page 1 of 1