Artists
Items 1 to 2 of 2 on page 1 of 1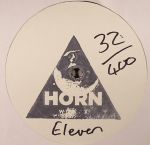 Cat: HW 11. Rel: 25 Sep 17
Deep House
Perseus Traxx - "Manque"

Posthuman - "A Better Me"
Review: Horn Wax is always a trusted outpost for intriguing, often haunting forays into the world of machine powered house and techno, and so it goes on edition 11 as Perseus Traxx and Posthuman take a side each to extol the virtues of electronic exploration. Perseus Traxx is in an especially romantic mood with the blown out tones of "Manque" straining through a fog of reverb and dust, creating a truly mesmerizing jacker in the process. Posthuman by way of contrast keeps things clear and concise, preferring a sinsister, sleazy approach to acid that rides a slower tempo and sounds all the more alluring for it.
…

Read more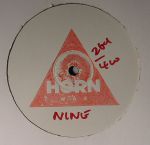 Horn Wax Nine
(limited hand-stamped hand-numbered 180 gram vinyl 12")
Cat: HW 9. Rel: 23 Mar 15
Deep House
Posthuman - "A Better You"

Compassion Crew - "Achievement Rallies Success"
Review: 500 12" 180g, hand stamped, individually numbered records, single press only.

…

Read more
Items 1 to 2 of 2 on page 1 of 1