Playgroup
Items 1 to 3 of 3 on page 1 of 1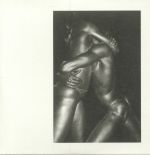 Cat: YWCD 002. Rel: 06 Nov 17
Deep House
Dirt Biter

Memory Per Voice

PCH

Don't Stop (dub)

Don't No

Like This

Butt Wot?

C'mon C'mon

Sold Out

Omni Corp

See Yourself

Long System

Do It

No Lube

What Does It All Mean?

Work It

Kill Dem

In Riddim

Tunnel Vision

Stand Down (dub)
Review: It seems that Trevor Jackson's vault of unheard Playgroup recordings is even more sizeable than previously thought. Here the veteran DJ/producer delivers a second two-disc compendium of unreleased archival gems, presenting a range of cuts that variously touch on post-punk disco, electro, new wave, P-funk (the brilliant "Don't Stop (Dub)"), experimental dub disco, lo-fi deep house, deep boogie, skewed dub and delay-laden, proto-house style workouts. Jackson even turns his hand to wonky digi-dub ("In Riddim") and intense, distortion-rich techno ("No Lube") with predictably impressive results. That the quality threshold remains impressively high throughout is testament to Jackson's production skills.
…

Read more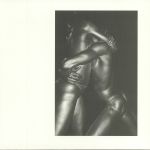 Cat: YW 002X. Rel: 04 Dec 17
Deep House
Memory Per Voice (6:04)

Long System (5:18)

Work It (5:47)

Kill Dem (2:51)

See Yourself (5:15)

Stand Down (dub) (4:40)
$10.79
SAVE 25%
in stock
$8.09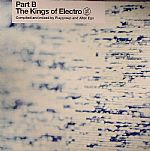 Cat: RR 073LP. Rel: 08 Oct 07
Electro
Maurizio - "M4"

Modeler - "Mint Condition"

Detroit Grand Pubahs - "Big Onion" (Joakim remix)

Azzido Da Bass - "Dooms Night"

Galaxy To Galaxy - "Jupiter Jazz"

Robert Hood - "Minus"

Dopplereffekt - "Cellular Phone"

Mu - "Chair Girl"

Low Res - "Amuck"
Review: "The Kings Of..." series continues in its aim of bringing you forgotten and neglected gems from the world of music. For the ninth title in this highly acclaimed series we delve into the vast, exciting world of electro. Influential DJ/designer/producer and remixer Playgroup (aka Trevor Jackson) pairs up with production/remix duo Alter Ego to bring you a selection of their top tracks. This is a top Rapster release.
…

Read more
Items 1 to 3 of 3 on page 1 of 1