Items 1 to 2 of 2 on page 1 of 1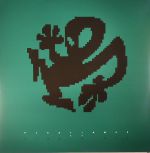 Cat: 12MUTE 530. Rel: 25 Mar 15
Techno
EXhale (Dixon Just A Different Mixdown version) (6:56)

EXplore (Recondite remix) (5:56)

EXpand (Tale Of Us remix) (7:47)

EXposed (Dubfire remix) (13:03)
Review: Four tracks from last year's Plastikman album get the remix treatment with some unlikely results. Innervisions boss Dixon would not be the most obvious candidate to rework Hawtin, but his "just a different mix down version" of "Exhale" sees the German DJ deliver a rolling, acid-fried workout that veers into oceanic chords. Newcomers Recondite and Tale of Us have remixed "Explore" and Expand" respectively. The former's version is dreamy and introverted, while the latter's remix focuses on repetitive, tingling piano lines. Most surprisingly however is Dubfire's version of "Exposed". Instead of big room minimal, the former Deep Dish member drops a hypnotic, pulsing techno workout, led by spiralling acid lines and warbling low end tones.
…

Read more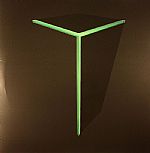 Cat: STUMM 370. Rel: 11 Jul 14
Techno
EXposed

EXtend

EXpand

EXtrude

EXplore

EXpire

EXhale
Review: Richie Hawtin once famously said "Vinyl is a pain in the ass" but here he is doing it again as Plastikman on the physical medium. The last album he made as under his revered alias came in 2003's Closer, and more than a decade later he provides EX, a seven-track LP recorded live at New York's Guggenheim Museum for a special performance at the invitation of fashion designer Raf Simons. From "EXposed" to "EXhale" each track varies in the way it beeps, bleeps and gurgles with super sweet acid. Italo synths take over in "EXtend" and "EXpand", while basslines and kooky electronics similar to Yello rise to the surface in "EXtrude". "EXplore" is a track for the Plastikman devotee while "EXpire" and it's climbing synth will be sure to drive the many festivals Hawtin plays this year toward pandemonium. Plastikman is back!
…

Read more
Items 1 to 2 of 2 on page 1 of 1