Items 1 to 2 of 2 on page 1 of 1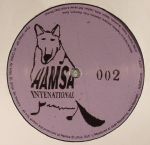 Cat: HAMSA 002. Rel: 13 Feb 17
Deep House
Orbita (7:15)

Atlas (6:34)

Union (8:35)

Venera (4:46)
Review: Quality over quantity when it comes to Pjotr. Last spotted on Rough House Rosie over two years ago, this full EP has been a long time coming... The title track alone more than makes up for lost time with its dreamy spiralling chords and relentless almost Chicago-like beat thumping relentlessly. Elsewhere "Orbita" is a softly lulling groove where the chords hum warmly in the background and "Atlas" is a much more introspective, heads-down groove. "Venera", meanwhile, shuts us down on proto techno tip, all stuttering and rough around the edges. Elegant.
…

Read more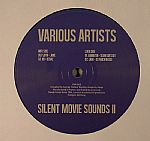 Cat: RHR 005. Rel: 14 Apr 14
Deep House
Pjotr - "June"

A5 - "Dzhaz"

Gamayun - "Slum Odyssey"

Laak - "So Much Inside"
Review: On the second series of Silent Movie Sounds, Rough House Rosie presents selection of 4 various deep house tracks. Together with Pjotr, who the public knows from his releases on Anton Zap's label Ethereal Sound and his second EP on Udacha, RHR 005 includes addictive tracks from a man behind Udacha record label - A5 and British producer Laak from Austere Records. Gamayun, Russian artist from city of Smolensk has his debut with the track Slum Odyssey.
…

Read more
Played by:
Owen Jay (Batti Batti / Gauss )
,
Hernan Cronner
,
Brighton
,
A5
,
Kaoru Inoue
,
Steven Tang (Emphasis Recordings)
,
M50
,
Juno Recommends Deep House
,
Lwazi Koom
,
Deymare
,
Doo
,
Adryiano
,
Agnostic Rhythm
,
Ney Faustini
,
Tommy Finger Jr.
,
Manuel Sahagun
,
Gnork
,
Cecil (artfuldivision)
,
HVL
,
Outboxx
,
Ketsba (Rough House Rosie)
,
Shine Grooves
,
DJP
…

Read more
Items 1 to 2 of 2 on page 1 of 1