Items 1 to 3 of 3 on page 1 of 1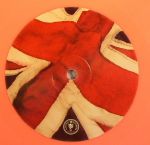 Cat: ALB 005. Rel: 29 Jun 15
Deep House
DJ Lil Tal - "Questions?" (6:13)

Phran - "Nexxxt" (4:49)

DJ Handsome - "Pop Yo Pussy" (4:46)

Traxman - "Get High" (3:00)
Review: Hot damn! Fresh Chicago booty action from legends of the genre on the fifth outing from the increasingly on-point Albion label! Here we have the legendary Dance Manian Dj Lil' Tal with "Questions", which sees the producer give up some of his classic ghetto sound with the usual bag of kinky vocal samples, while Phran's "Nexxxt" is rawer, nastier and more punishing while still keeping the vocal shots. Legend Traxman looses the plot on the bumpy "Get High", and the mysterious DJ Handsome sways and swings among bleeps on the aptly named "Pop Yo Pussy".

…

Read more
$7.19
SAVE 40%
in stock
$4.31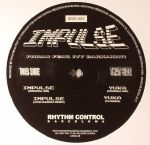 Cat: RCB 001. Rel: 29 Jun 17
Deep House
Impulse (7:09)

Impulse (John Barera remix) (6:20)

Yuka (6:00)

Yuka (TR remix) (5:18)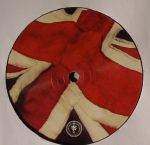 Cat: ALB 006. Rel: 16 Nov 15
Deep House
Phran - "Motivation" (5:27)

Phran - "Moda" (5:16)

Samuel Deep & Julian Alexander - "Modavation" (remix) (5:41)

Ark - "Phranark" (remix) (6:02)
Review: The Albion crew release their sixth release to date, with a two track EP from from Phran with two heavyweight remixes from brothers Samuel Deep & Julian Alexander and Perlon favourite Ark.
…

Read more
Items 1 to 3 of 3 on page 1 of 1