Items 1 to 3 of 3 on page 1 of 1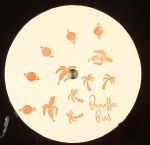 BP004
(limited hand-stamped 12" + insert)
Cat: BP 004. Rel: 03 May 16
Deep House
Beaner - "It Takes Two"

Philou Louzolo - "Alter Ego"

Ron Wilson - "Albino Turtle"

Mome - "Assatta"
Review: It's always unwise to judge a label that's still taking its' first steps, but Banoffee Pies has barely put a foot wrong since launching a couple of years back. Here, the Bristol-based imprint continues with its' successful split release formula, gathering together a quartet of tracks from up-and-coming producers. Beaner kicks things off with the bumpin', low-slung deep house grooves and delay-laden guitar samples of "It Takes Two", before Philou Louzolo raises the temperature with the looped horn samples and thumping beats of "Alter Ego". Flip for the dreamy Balearic house goodness of Ron Wilson's "Albino Turtle", and the bongo-laden, after-party deep house shuffle of Mome's "Assatta".
…

Read more
Played by:
Owain Kimber (Owain K)
,
Corbi
,
Replika (Quintessentials)
,
Seq9
,
Arthur Barr [KMAH Radio]
,
Monsieur Cedric (Serie Limitee)
,
Brothers' Vibe
,
NightMoves
,
Melon
,
Juno Recommends Deep House
,
Cottam
,
Osmose
,
Beaner
,
Nicola conte
,
Bodhi
,
Djs: Most Charted - Deep House
,
Rikki Humphrey
,
Better Listen Records
,
Admin
,
SofaTalk
,
25 Places
,
Nachtbraker
,
Bradford James (DS Records)
,
Philou Louzolo
,
LesYeuxOrange
,
Dancing Like Quagmire
,
DMS12
…

Read more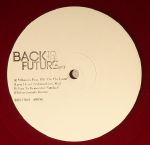 Cat: REBLTD 013. Rel: 30 Sep 15
Deep House
Villanova On The Loose (feat Elbi - Larry Heard Trybalambient mix) (8:40)

Easy To Remember Smokey (Philou Louzolo remix) (7:42)
Review: Brescia, Italy based imprint Rebirth offer us some lushious deep house, this time given some fine remix treatments. French duo Villanova get their track "On The Loose" given a fine rework by the Godfather of Deep House himself Larry Heard on this lush and sublime trip that clocks in at just under nine minutes in all its emotive glory and retaining Elbi's powerful vocals. Italian duo Easy to Remember are on the flip and their track "Smokey" gets the re-rub by Philo Louzolou on this jazzy and soulful broken beat excursion reminiscent of Atjazz or Restless Soul. Just stunning!
…

Read more
Cat: BYR 008.
International
Zomba

Nubian Quadrant

CZD
Items 1 to 3 of 3 on page 1 of 1