Items 1 to 3 of 3 on page 1 of 1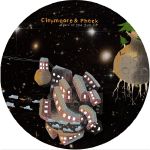 Cat: TLR 003. Rel: 24 Oct 16
Minimal/Tech House
Lyra The Harp (12:36)

Vega (14:18)
Review: While Pheek may have been in operation for as long as anyone can remember within minimal house and techno, Cleymoore has been most productive more recently thanks to his Pluie/Noir label. Following on from last year's Seikou single on Xquisite, here Cleymoore and Pheek link up to deliver some densely packed, production rich jams that keep the spirit of mid-00s clicks and cuts alive. The beats themselves may be slender slices that carry the energy of the tracks, but it's all in the infinitesimal details in between that the true magic of this music comes alive.
…

Read more
Cat: ARCHPL 033.
Minimal/Tech House
Klara

Pala

Opaka

Forta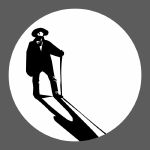 Cat: UNTLDPRO 005. Rel: 21 Nov 16
Minimal/Tech House
Lonely Wolf (9:34)

Father (5:32)

The Logical Question To Come Is Yet To Be Defined (feat Debashis Sinha) (16:19)
Review: Canadian minimal standard-bearer Pheek is the fifth artist to sign up for The Untold Stories Protagonist series, and he's packing some of the crispest grooves he's laid down in some time. "Lonely Wolf" is everything a minimal house track should be, with a crackling, shuffling beat and layers of subtle orchestration building into a soul-stirring groover. "Father" however takes a more abstract route into off-kilter percussion and exotic found sounds specifically arranged to tickle the mind. That leaves it to "The Logical Question To Come Is Yet To Be Defined" to dominate the B-side in a 16-minute trip that moves through all manner of moods and moments.
…

Read more
Items 1 to 3 of 3 on page 1 of 1