Items 1 to 2 of 2 on page 1 of 1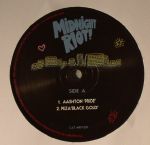 Cat: MRV 011. Rel: 23 Sep 15
Disco/Nu-Disco
Aashton - "Pride" (6:13)

Peza - "Black Gold" (6:23)

Fabiolous Barker - "The Paradise" (6:37)

Rayko - "The Jam" (5:55)
Review: Yam Who?'s Midnight Riot is back with another volume of funky, party starting edits, so come and get your fix. Aashton's "Pride" samples the diva vocals of you know who on this smooth and soulful number. Peza's "Black Gold" is pure classic disco, reminiscent of Salsoul, possibly? Fabiolous Barker's "The Paradise" has that retro and Balearic vibe that fans of labels like Love On The Rocks and Efficient Space will certainly dig. "The Jam" by Rayko is a re-edit of you guessed it: Technotronic's "Pump Up The Jam".
…

Read more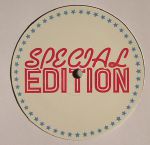 Cat: SE 002. Rel: 08 Sep 15
Disco/Nu-Disco
Clean Up The Line (7:19)

Take A Trip (9:31)
Review: Special Edition's first release was arguably one of the strongest re-edit EPs of recent times, with Italian newcomer Kiu D delivering a trio of killer dancefloor reworks. It's a tough act to follow, but old pals Dicky Trisco and Peza are more than up to the job on this delayed follow-up. "Clean Up The Line" makes great use of crunchy, guitar-laden loops from Sweet's "Funk It Up", combining these with bouncy house drums and occasional bursts of electronic effects to create a strutting dancefloor banger. Flip for "Take A Trip", which fuses bits from a deep disco classic with brand new, nu-disco flavoured synths and some gentle - if sharp - acid lines.
…

Read more
Items 1 to 2 of 2 on page 1 of 1