Items 1 to 3 of 3 on page 1 of 1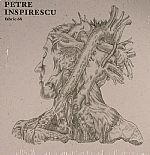 Cat: FABRIC 135. Rel: 13 Feb 13
Minimal/Tech House
Lumiere

Chestii Socoteli

In Miriste

La Cuba

Anima

Chosen

Seara-N Crang

FH Dub

Flurimba

Basso Ostinato

Vastu' Da Gama

Dansul Libelulei

Je T'aime Lori

Murgul

Bodiu Radu Dumitru - "Piano Preludes"
Review: Given that he took his DJ/production pseudonym from the name of a 19th century Romanian writer of folk stories, it's no surprise that Petre Insperescu's chosen form of techno is shuffling, atmospheric and classically-minded. Sitting somewhere between Luciano, Ricardo Villalobos and Nicholas Jaar, his sparse but well-rounded productions are simultaneously pleasingly calming and genuinely energetic, full of curious touches (a twinkling, distant piano here, a cut-glass string trio there) and gentle exploration. Gathered together and mixed into a seamless whole, as on this first mix for Fabric, they offer an intriguing journey that should appeal to all those who love their techno subdued and atmospheric.
…

Read more
Cat: MULEMUSIQ 227.
Minimal/Tech House
Murgullll

Cumva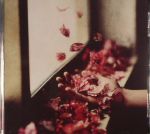 Cat: MULEMUSIQCD 56. Rel: 28 Mar 17
Experimental/Electronic
Miroslav 1

Miroslav 2

Miroslav 3

Miroslav 4

Miroslav 5

Miroslav 6

Miroslav 7
Review: Back in 2015, Petre Inspirescu popped up on Mule Musiq with Vin Pholie, an album considered a significant departure from his previous work. While he made his name with club-ready, heavily textured takes on tech-house and minimal techno, Vin Pholie saw him work with piano, strings and woodwind instruments for the first time, resulting in a set that sat somewhere between ambient and neo-classical. Vintul Prin Salcii, his belated follow-up, explores similar sonic territory, adding in vintage synthesizers and occasional nods to dub techno - see the becalmed pulse of "Miroslav 3" - to slightly broaden the approach. The result is a melodious sequence of musical movements that also doffs a sly wink to krautrock synthesizer pioneers as well as classical composers, American minimalists and ambient legends.
…

Read more
Items 1 to 3 of 3 on page 1 of 1