Items 1 to 2 of 2 on page 1 of 1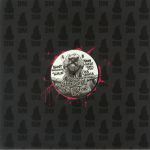 Cat: DMT 07. Rel: 22 Jan 18
Deep House
Blunt Instruments - "Kum On"

Ron Obvious - "Mindful Vision"

Per Hammar - "BX Chamber"
Review: Dungeon Meat's self-titled label is not known for its subtlety, and so it goes on this rip-roaring various artists 12" featuring three rough and ready jams for the peak time house crowd. Blunt Instruments get things going straight away with the mean New Jersey swing of "Kum On", as tough and bumping a house cut as you're ever likely to find. Ron Obvious steps up with "Mindful Vision", bringing an utterly addictive stripped down garage-y shuffle to the table, while Per Hammar finishes the EP off with the breaks-embellished "BX Chamber", a freaked-out dub-soaked affair for the heads down crowd.
…

Read more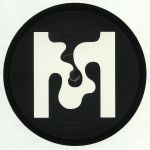 Cat: MRT 001. Rel: 04 Dec 17
Minimal/Tech House
Lindstrom (8:20)

Undercurrent (7:43)

Undercurrent (Ion Ludwig Epicura Sunday interpretation) (12:27)
Review: Malmo's Per Hammar and Edvin Winker launch the Maraton imprint with nothing but vibes, offering us a sleek and effective selection of reliable tech gems to keep the floor in full motion. "Lindstrom" and "Undercurrent" are both made ofthe same stuff; solid house grooves are charged with enough tech power to make even the shiest of dancers have a go on, and they have enough percussion in them to appeal to all sorts of dance DJs. The Ion Ludwig remix is where things get truly stripped-back, launching a minimal tech attack in the same vein as Villalobos' best material.
…

Read more
Items 1 to 2 of 2 on page 1 of 1