Artists
Items 1 to 2 of 2 on page 1 of 1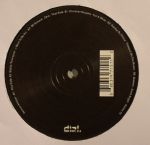 Cat: DIAL 070. Rel: 29 Jun 15
Deep House
Stefan Tcherepnin - "I Want To Be Art" (4:05)

Dj Richard - "Zero" (8:55)

Christian Naujoks - "For A While" (3:58)

Pantha Du Prince - "Timeout On The Rocks" (5:58)

Queens - "Earth Angel" (3:50)
Review: Carsten Jost, Lawrence and Bianca Heuser's Dial Records imprint recently celebrated 15 years in business with the CD-only All compilation of previously unreleased fare. Here, some of those tracks come to vinyl for the first time. Stefan Tcherepnin kicks things off with the delicate, Japanese-influenced downtempo pop of "I Want To Be Art", before DJ Richard reaches for the Detroit techno cymbals and jazzy chords of the wonderfully wonky "Zero". Flip for the atmospheric, beatless electronics of Christian Naujoks, the deep techno lusciousness of Pantha Du Prince's "Timeout On The Rocks", and the shimmering, spacey ambience of Queens' impeccable "Earth Angel".
…

Read more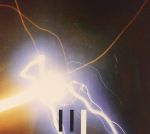 Cat: RTRADCD 793. Rel: 23 May 16
Minimal/Tech House
The Winter Hymn (feat Queens)

You What? Euphoria!

Frau Im Mond, Sterne Laufen

In An Open Space (feat Queens)

Chasing Vapour Trials (feat Joachim Schutz & Kassain Troyer)

Lichterschmaus

Dream Yourself Awake

Lions Love (feat Joachim Schutz)

Islands In The Sky (feat Bendik HK)

Wallflowers For Pale Saints (feat Queens)
Review: Quite surprisingly, The Triad is the first Pantha Du Prince solo full-length since 2010's well received Black Noise. Like that set, which saw Hendrick Weber continue his obsession with the melodious end of minimal techno, The Triad is a vibrant and picturesque affair, drawing influence from the late night atmospherics of James Blake, and the bubbly IDM of Boards of Canada, as much as the dancefloors of Berlin, Cologne or Frankfurt. As usual, Weber has managed to combine electronics with acoustic instrumentation without spoiling the shuffling dancefloor mood, and the album's various vocal tracks are notable for their immense dreaminess. If you've never taken a trip into Weber's warming world before, The Triad offers the perfect introduction.
…

Read more
Items 1 to 2 of 2 on page 1 of 1