Items 1 to 3 of 3 on page 1 of 1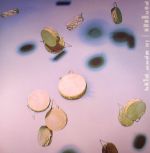 Cat: HESLP 003. Rel: 17 Oct 16
Bass
Rotor Soap (4:07)

Bulb in Zinc (5:26)

Mutual Exchange (2:42)

More Is More To Burn (6:14)

Lofty Can (4:08)

Scaled Wing (2:13)

One By One (5:36)

Send It In (7:16)

Skips Desk (6:25)

DNS (5:39)
Review: Kevin McAuley is certainly affiliated with a generation of pioneering UK Bass producers who have since moved into the techno realm. With previous releases on Hemlock, Hessle Audio and Hotflush, his origins have definitely remained a strong aspect of his style ever since. On the In Drum Play LP, he can be heard dabbling in obtuse and disjointed low end theories such as on "Bulb In Zinc" or "Let It In" while there are some inventive takes on techno; such as on the dynamic opener "Rotor Soap" or the adrenalised stomper "More Is More To Burn". For us, the highlights were "One By One" (where his take on breakbeat techno would make the likes Shed or Stenny stand up and notice) and the oddball body basher "Skips Desk".
…

Read more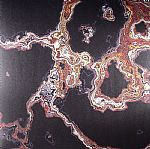 Cat: HES 023. Rel: 29 Oct 12
Bass
Game

Release

Trouble

Majestic 12

Time Bomb

Middleman

Aware

High
Review: As one third of the Hessle Audio triumvirate, Kevin McAuley - better known as Pangaea - has been responsible for some of the label's best releases. The eight track Release represents his most potent statement to date; continuing the rolling pirate radio techno direction he started with last year's Hex and Inna Daze EPs. Beginning with the Missy Elliot sampling "Game", he sets out the stall for the rest of the EP, a combination of tough, steeled-up steppers rhythms and dub techno textures. Whether listening to the abstract melodies of the title track, the blistering pace of the searing "Majestic 12" or the broken garage of Middleman, its clear that Pangaea is still light years ahead of the competition.
…

Read more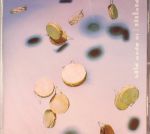 Cat: HESCD 003. Rel: 17 Oct 16
Bass
Mutual Exchange

Rotor Soap

Bulb In Zinc

More Is More To Burn

Scaled Wing

One By One

Lofty Can

Send It In

Skips Desk

DNS
Items 1 to 3 of 3 on page 1 of 1