Ownglow
Items 1 to 2 of 2 on page 1 of 1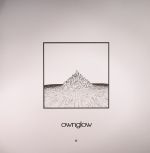 Cat: NHS 295EP. Rel: 29 Aug 16
Drum And Bass
Angels Sing (4:33)

Stress & Strain (4:14)

The Night Is Still Young (feat Blake) (4:54)

Only U (Real Quick) (3:52)
Review: Budding teenage talent Ownglow has walked his own path, not only trading the hot deserts of Flagstaff, Arizona for San Francisco but also cutting his teeth on a diet of bass music, dubstep and garage before finding his true voice when focussing on the post 170pm strains of jungle and drum and bass. At 19 years old, this Los Angeles-based producer surely ranks among the youngest to get their debut vinyl drop on the mighty Hospital Records but A Walk To Remember offers strong evidence he belongs on the label. This four-track salvo follows his standout contribution to Hospital's Future Sound Of America primer earlier this year and sees Ownglow crafting a uniquely cinematic brand of vocal-flecked rollers that belie his youth. A very impressive debut indeed.
…

Read more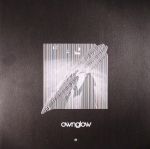 Cat: NHS 310EP. Rel: 07 Aug 17
Drum And Bass
Breathe (feat Elle Vee & Disco's Over) (5:16)

Ownglow & Mitekiss - "Take Me" (6:32)

Ownglow & Dilemma - "Mercy" (feat Courtney Odom) (5:01)

Glo-Mello-Flow (4:10)
Review: Ownglow AKA Simon Reeves was barely old enough to legally go clubbing when he made his 2014 breakthrough track, "Gold". These days, he's something of an old hand thanks to regular appearances on leading D&B label Hospital Records. Certainly, Inside The Silence, his first EP of 2017, is a more mature sounding proposition than his previous releases. Opener "Breathe", featuring vocalist Ellie Vee and Disco's Over, sets the tone magnificently, offering a sun-kissed romp through soulful D&B pastures. He joins forces with Mitekiss on the heavier roller "Take Me", before inviting Dilemma and singer Courtney Odom into the studio to collaborate on the punchy, melodious and thrillingly bass-heavy "Mercy". He draws a fine EP to a close with "Glo-Mello-Flow", a superb slice of R&B/D&B fusion that's as slick and soulful as they come.
…

Read more
Items 1 to 2 of 2 on page 1 of 1