Items 1 to 2 of 2 on page 1 of 1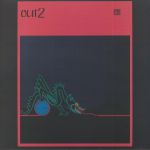 Cat: ERS 035. Rel: 08 May 18
Balearic/Downtempo
Moving (2:47)

Moving Version (3:41)

Dancing (3:01)

Dancing Version (3:12)

Pale Fens (4:02)

Pale Fens Version (4:29)

Some Air's Red There (3:55)

Some Airs Version (3:19)

Don't Stop (3:26)

Don't Stop Version (4:06)

Run (3:12)

Run Version (3:27)
Review: Out 2 is a project from Jeremy Campbell and R. Zanzibar, who have previously worked together on albums for L.I.E.S. and Lectric Sands under different aliases. They sound right at home on Emotional Response, channeling the influence of 1980s New York dancefloor hybridization into six original tracks and their counterpart dub versions. It's an impeccable tribute to the forefathers of new / no / minimal wave with the right kind of funk rubbed in the groove and ample space in the mix for all the live dubbing the style demands. "Moving" is a surefire death disco party starter, "Dancing" hovers in a beyond the grave island boogie reverie and "Some Air's Red There" heads out into exotically enhanced territory without losing that NYC grit. It's a marvelous record, with the dub versions adding new dimensions to the music rather than simply repeating the same tricks sans vocals.





…

Read more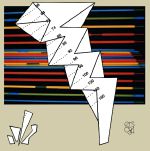 Cat: ERS 034. Rel: 06 Nov 17
Balearic/Downtempo
Moving

Fire

Rubber Hour

Listen Closely
Review: Out 2 are the product of a New York-based partnership between Jeremy Campbell and R. Zanzibar, who are just the kind of cult operators that Emotional Response so dearly love. With one foot in classic Talking Heads inspired funk variations and the other in the catch-all stylistic melee of the modern age, this is highly developed party music for well-read rug cutters to bust out shapes to. Just check the gorgeous synth violin styles on "Fire" or the heavy dub beatdown of "Rubber Hour" - these cats know what they're doing. All new-no-minimal-wave lovers take note!
…

Read more
Items 1 to 2 of 2 on page 1 of 1