Items 1 to 3 of 3 on page 1 of 1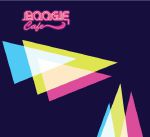 Cat: BC 007. Rel: 12 Sep 16
Disco/Nu-Disco
Newman - "Chordz"

Ourra - "Tropical Taste"

Chini - "Horizons Of Funk"
Review: The Chordz EP brings it with 3 hot new modern Boogie tracks.

Label Hero Newman opens the release with the title track 'Chordz' - a synth-fuelled dancefloor banger, reminiscent of Harvey Sutherland's recent work. Flip it over and Ourra (aka Simon Tappenden aka 'Pop Out N Play') brings us a truly Tropical treat reminiscent of Palm Trees, Pina Coladas and 80's Miami sunsets. Last but not least, Keyboardist for Brian Ellis, Adam Chini plays 'Horizons of Funk'... a lush down tempo synth funk number bringing the EP to the perfect close.
…

Read more
$8.83
SAVE 25%
in stock
$6.62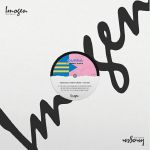 Cat: IMO 007. Rel: 22 May 17
Deep House
This Time (original mix) (3:26)

This Time (extended mix) (6:08)

This Time (Ilija Rudman music interpretation mix) (4:44)

This Time (Ilija Rudman radiophonic mix) (3:52)

This Time (Ilija Rudman Intermezzo mix) (2:31)
Review: Most of the releases on Imogen Recordings to date have been from label boss Ilija Rudman, but this time around the disco house operation is turning to a relatively fresh proposition - Ourra. The alias of one Simon Tappenden, This Time is the first dedicated release for Ourra and he comes out swinging with the sultry slap-bass inflected title track boosted by a classic vocal turn from Robert Owens. Rudman meanwhile weighs in heavy with no less than three remixes of the track on the B side, with the "Radiophonic Mix" standing out thanks to its stripped down effectiveness.
…

Read more
Cat: SC 7024. Rel: 25 May 18
Disco/Nu-Disco
Don't Back Down (4:45)

Don't Back Down (instrumental) (4:29)
Items 1 to 3 of 3 on page 1 of 1