Artists
Items 1 to 2 of 2 on page 1 of 1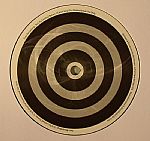 Cat: FOTO 012. Rel: 04 Aug 14
Deep House
Dub 4 Daze

Enter The Dragon

Father Father
Review: Foto continues with its 2014 release schedule with 3 tracks from label boss OOFT! Dub 4 Daze gets the delay units set to long to create a trippy house number, whilst on the flip Enter The Dragon is a more direct jam targeted at the floor with plenty of stabs and hihats. Rounding things off Father Father pitches things down for the erection section.
…

Read more
Cat: FOTO-014LP. Rel: 19 Feb 18
Deep House
Proteus Maximus

DSRV

Keep On Pushin' (feat Stee Downes)

Not In Love

Intricacies Of Modern Life

Let Yourself Go

Uptown Haze

World Keeps Turning

The Big C

Love Shock
Review: "Recorded over a period of three years, Intricacies Of Modern Life sees Glasgow DJ and producer OOFT! finally complete his first long-player. The 10-track 2x12"" takes in various moods and tempos whilst staying rooted in OOFT!'s low-slung house style.
Released on his own Foto Recordings imprint, this marks not just the debut album for the artist but also the label. Lovingly mixed and mastered by Rob Etherson.
"





…

Read more
Items 1 to 2 of 2 on page 1 of 1