Items 1 to 3 of 3 on page 1 of 1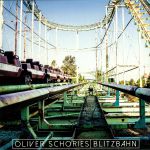 Cat: SOSOLP 05. Rel: 07 Mar 18
Minimal/Tech House
Fakir (6:24)

Cobra (5:49)

Relief (6:21)

Serum (6:23)

Nimbus (5:33)

Ivre (5:53)

Kondor (6:19)

Ohm (6:43)

Magnolia (5:42)

Yougan (6:18)

Rummel (6:35)

Tagada (5:43)

Primer (6:18)

Fakir

Cobra

Relief

Serum

Nimbus

Ivre

Tagada

Kondor

Ohm

Magnolia

Rummel

Primer

Yougan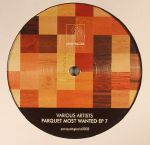 Cat: PARQUETSPECIAL 008. Rel: 15 Feb 17
Minimal/Tech House
Oliver Schories - "Metris" (Solee remix) (8:15)

Rauschhaus & Peter Groskreutz - "Astronaut" (6:22)

D-Nox, Beckers & Santiago - "Franch Summer Lights" (Ruede Hagelstein remix) (9:53)

Aemes - "Rubin" (6:41)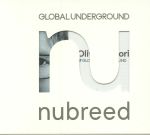 Cat: 019029 6943386. Rel: 27 Oct 17
Minimal/Tech House
Rico Puestel - "Volute" (2015 album version)

Black Light Smoke - "Fire In My Head"

Jamie Trench - "It Never Stops"

Paris Green - "You Got To Try" (Steve Bug 'Sunrise' mix)

Lemmon - "Panvogel"

Oliver Deutschmann - "Control"

Gheist - "Final Chords"

Stimming - "The Anger"

Tom Flynn - "Remote Event"

Armonica - "(A) 011"

Dreems - "In The Desert" (Axel Boman remix)

Anja Schneider & Sebo K - "Rancho Relaxo"

Kollektiv Turmstrasse - "Ordinary" (live version)

Till Kruger - "Deciduous"

Atjazz - "It's Complete" (Chateau Flight Dark Side remix)

Ruede Hagelstein - "Emergency"

Okain - "Sleepwalking"

SoKool - "You Did It"

TG - "Mr Dry"

Frankey & Sandrino - "Wega"

Jonathan Kaspar - "Even"

Foreign Moves - "Lonely Keys" (Oliver Schories)

Martin Landsky - "Rough Days"

Darius Syrossian - "Andranik" (Gorge & Homm remix)

Luna City Express - "Victims Of The Funk" (Dario D'attis dubby dub)

Alexander Aurel - "Go To Sleep"

Oliver Schories - "Jaco"

Danny Serrano - "Transitions" (Ramon Tapia Do What You Do remix)

David Durango - "Random Pleasure" (Alexander Kowalski remix)

Phon O - "Schn33"
Review: Oliver Schories has long been one of the hardest-working men in the tech-house scene, as has vast discography attests. Put it this way: he's definitely earned the opportunity to mix the latest volume in Global Underground's NuBreed series, which has previously provided early mix CDs from the likes of Steve Lawler, Sander Kleinenberg and Habischman. Wisely, Schorie decided to make the two-disc mix-up a blend of hot new cuts from Teutonic talents (Rico Puestel, Alexander Aurel), relatively well-known scene staples (much loved cuts and remixes from the likes of Martin Landsky, Darius Syrossian, Gheist and Axel Boman) and older, lesser-known gems. These include a terrific and largely overlooked Chateau Flight remix of Atjazz's 2000 single "It's Complete".
…

Read more
Items 1 to 3 of 3 on page 1 of 1