Items 1 to 3 of 3 on page 1 of 1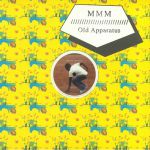 Cat: HJP 065. Rel: 23 Feb 12
Dirty Dubstep/Trap/Grime
MMM - "MMM Meets Tshetsha Boys" (7:08)

Old Apparatus - "Old Apparatus Meets Shangaan Electro" (4:00)
Review: Honest Jon's present the last twelve inch instalment of their impossibly varied Shangaan Shake remix project with the perma excellent MMM and Old Apparatus at the helm. Fiedel and Wiegand's take on the Tshetsha Boys is notable for two things: firstly it continues the duo's recent fascination with rhythms of a decidedly UK Funky nature (as executed with devastating effect on their recent Dex/Rio 12") and it further strengthens the impression Honest Jon's have given the commissioned artists a blank canvas to retain or toss as many elements of the source material as they deem fit. Thus recognisable snippets of the vocals remain alongside a brilliantly twisted treatment of the tinny melodics wrapped infinitely around butt slapping drum textures. Completely different in tone and execution, the elusive Old Apparatus invoke the spirit of Scratch Perry at his most intoxicatingly brilliant with a rusted, half stepping arrangement caked in all manner of feedback which serves to demonstrate how far reaching the project has been over the course of the 12" releases.
…

Read more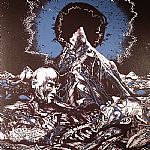 Cat: ST 004. Rel: 30 Nov 12
Experimental/Electronic
Sunday Service

Mernom

Dourado

Octafish
Review: Harem is the fourth release for Old Apparatus on their own Sullen Tone imprint, and the third to come from an individual member of the collective. This time it's the turn of Harem, who also lends their name to the release and provides one of the label's most atmospheric releases to date. "Sunday Service" places spectral female vocals in a desolate soundscape, while "Mernom" continues the funereal atmospherics with lumbering beats and acoustic instrumentation placed within a vast echo chamber. "Dourado" offers the most propulsive cut of the EP, with galloping drums and deep subs providing a steampunk take on classic dubstep, leaving "Octafish" to round off another superlative EP with a brooding combination of scorched strings and distant, simmering percussion.
…

Read more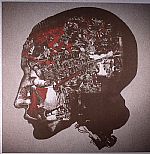 Cat: ST 002. Rel: 12 Sep 12
Experimental/Electronic
Chicago

Found

Holding

Realise
Review: The second release of Old Apparatus's Sullen Tone imprint sees the first of a trilogy in which a whole record is given over to a different member of the collective. It's still attributed to Old Apparatus, but the difference audible across Realise is stark; although opener "Chicago" still growls and lurches like the alternate reality dubstep of their previous releases, its piano riff and 4/4 beat references the house music of its namesake, while the percussion of "Found" rattles like a steampunk pinball machine. "Holding" meanwhile sounds like a combination of Druqks-era Aphex Twin and King Tubby dub, funnelling tight D&B breakbeats through cavernous brass, and closer "Realise" stacks layer upon layer of atmospheric pressure on its funereal clockwork motions.
…

Read more
Items 1 to 3 of 3 on page 1 of 1