Artists
Items 1 to 2 of 2 on page 1 of 1
Cat: BCB 006. Rel: 05 Feb 18
Deep House
Muscle Coals (6:23)

Mysterious (7:40)

High Rhodes (6:46)
Review: A new EP from Canada's super talented OJPB on Boogie Cafe: a joint venture between DJs and producers Jimmy The Twin and Alex out of Bristol UK. It's certainly a deep disco flavour throughout and perfect late night mood lighting, if we've ever heard it. Beginning with the sexy 'French Touch' vibe (must be those strings!) on "Muscle Coals", and the neon-lit licks of "Mysterious", the B side keeps it coming with the emotive "High Rhodes" - easily the EP's standout moment as it tries to channel that emotive Kenny Dixon Jr style of vibe. OJPB hails from Montreal and has releases previously on the local Parages Music label, in addition to other hot imprints like True Romance, Lazy Days.
…

Read more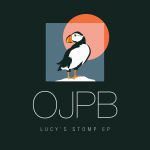 Cat: LZD 066. Rel: 05 Mar 18
Deep House
Lucy's Stomp

Mis A Part Et Fini

Bridgetown's Pyramid (Fred Everything Re-fix)

Bridgetown's Pyramid
Review: Fred Everything's Lazy Days label is always one for summery sounds, and they've got that in abundance from Parages label regular OJPB. The vibe on "Lucy's Stomp" is insanely upbeat, all cheery funk licks with a little French psychedelia draped over the top. "Mis A Part Et Fini" has a more dreamy outlook with its sky-reaching lead synths and hazy strings. Fred Everything dives in on "Bridgetown's Pyramid" and makes it into a sizzling bongo-powered groover, bringing out the warm ingredients in OJPB's original and matching it with his instinct for a sustained dancefloor atmosphere.
…

Read more
Items 1 to 2 of 2 on page 1 of 1