Items 1 to 2 of 2 on page 1 of 1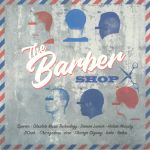 Cat: PERP 012. Rel: 04 Jun 18
Deep House
Dcee - "Suavecito" (6:00)

Chicagodeep - "Blow Out" (6:31)

DCook - "Comb Over" (6:37)

Taelue - "Razor Line Up" (7:08)

Hakim Murphy - "Finger Wave" (4:43)

Obsolete Music Technology - "High Top Fade" (6:32)

Specter - "Butters Whipped" (6:02)

Isoke - "Soul Glo" (3:10)

Damon Lamar - "Bermuda Triangle" (7:02)

Chicago Skyway - "Edged Out" (6:04)
Review: Perpetual Rhythms is already well-regarded as a bastion of quality amongst contemporary Chicago house labels, and now they've downright sealed the deal with this mammoth compilation from a stellar cast of local cats. There's too many to all list in detail here, so focusing on the highlights, Dcee leads things in with the tumbling cosmic jazz leanings of "Suavecito," Hakim Murphy teases with a spacious and daring exploration in the liminal zone between ambient and house, and Obsolete Music Technology gets invigorating with the bouncy "High Top Fade." Those tracks alone are enough to deserve your hard earned, but there's reams of other excellent forward-facing Windy City jams to sink your teeth into.
…

Read more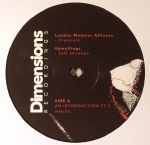 Cat: DIREC 003. Rel: 11 Jul 17
Techno
London Modular Alliance - "Crosstalk" (4:25)

Upwellings - "Soft Shadows" (5:40)

Mike Dehnert - "Tokio" (6:01)

Obsolete Music Technology - "Comb Freq" (7:12)
Review: With its festival, International Series, DJ Directory and Soundsystem: Dimensions has become a leading name in the underground. In only a mere six years of existence thus far, that's quite impressive we must say! Now, they extend their influence with the start of a new label: Dimensions Recordings. It launches with a 12 track compilation across three separate discs. Where the first disc delved into the exotic and explored world music and soulful vibes, this edition features some cutting edge electronics from legends and new heroes of the scene alike. Electro heroes London Modular Alliance appear with their best impression of purist Detroit electro on "Crosstalk" while the A side also features the glacial dub techno tones of Upwellings' "Soft Shadows". On the flip, Fachwerk boss Mike Dehnert gives us the very Robert Hood sounding "Tokio"and Windy City legend Steven Tang aka Obsolete Music Technology appears with something harder than you'd usually expect from the man: on the gnarly analogue techno of "Comb Freq".
…

Read more
Items 1 to 2 of 2 on page 1 of 1
Filter
Obsolete Music Technology